EL AÑO DE LAS VOCES FEMENINAS
Una de las cosas que más nos llama la atención del cartel del FIB 2012 es la gran presencia de voces femeninas en él. Desde FLORENCEa la muy Operación Triunfo Friendly (y para mi gusto lo peor del cartel) JESSIE J, pasando por la musa del dubstep KATY B, que gira con banda y halo de estrella medio consolidada y en auge en Reino Unido. O la intrigante y oscura ZOLA JESUS, una de las delicatesen confirmadas a última hora. Los que la han visto hablan de una presencia mágica y una voz extraordinaria, así como de unas canciones oscuras, casi góticas, a las que añade algo de luz en su último trabajo.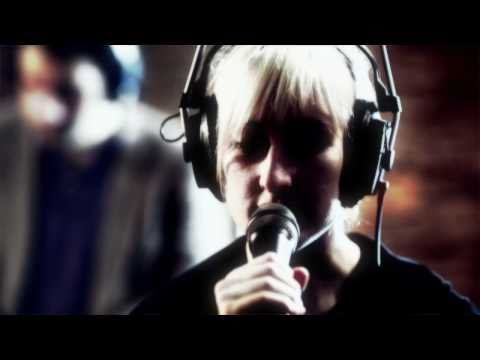 También veremos la reaparición tras 3 años sin nuevo material de BAT FOR LASHES, cuyo disco esperamos ansiosos. Natasha Kahn y los suyos nos tienen intrigados ante tanto secretismo con respecto a sus canciones nuevas, simplemente se ha dedicado a anunciar conciertos en festivales importantes, sin más. Aún así, o precisamente por eso, hay ganas de verlos. Y la peculiar voz (casi no voz) y (tímida) presencia de la cantante de LITTLE DRAGON, a la que ya vimos cantando con Gorillaz. La pequeña sueca de ascendencia oriental y su peculiar pop electrónico construido sobre capas de sintetizador actuarán el Viernes en el segundo escenario, y presentarán canciones de su inminente nuevo disco.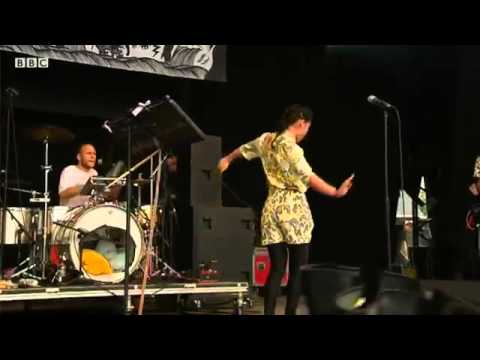 También tenemos a LISA HANNIGAN, una cantante y multiinstrumentista de pop folk irlandesa (antigua pareja sentimental y artística de Damien Rice), nominada al premio Mercury con su primer disco, que destaca por su dulce voz y una gran presencia escénica, y al pop electrónico de LITTLE BOOTS, que presentará su segundo disco en el FIB. Más chicas, las voces al frente de SCHOOL OF SEVEN BELLS, un proyecto americano de pop electrónico muy oscuro, ambiental y con ecos de shoegazing, y de CRYSTAL CASTLES, con la díscola y loca Alice Glass, que vendrán con su tercer disco recién grabado, y seguramente volverá a hacer dividirse a la gente entre los fans y partícipes de su locura y catarsis de punk electrónico, y los que huirán pies en polvorosa de aquella mujer que se desgañita chillando sobre ruidos.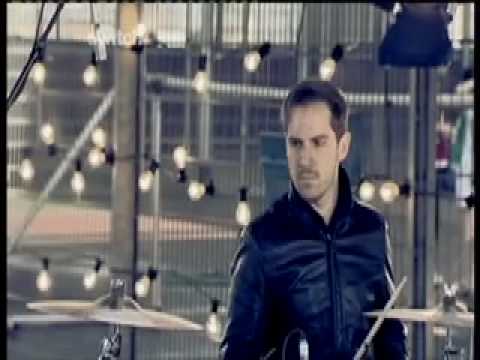 LO NUEVO
Como todos los años, el FIB nos ofrece parte de lo que posiblemente lo pete la temporada que viene, o vamos, parte de los nombres de los que más se está hablando ahora mismo (especialmente) en la escena británica. Entre ellos, destacamos a DJANGO DJANGO y su pop colorista, tropical, friqui, raro de narices pero totalmente irresistible. Muchas ganas de ver si son capaces de llevar al directo tamaña caterva de ritmos que grabaron en el disco. Más nombres a descubir y a seguir, MAVERICK SABRE, el jovencito irlandés cuyo álbum de debut ya ha sido número 2 en UK. Aires de soul clásico mezclado con hip hop, samplers, pop y mezcla de canciones más comerciales y efectivas con más tradicionales y clásicas, y con una voz muy particular, que para nada esperas de un chico blanco y con la pinta que tiene. Otros? SPECTOR, grupo de pop de guitarras que darán que hablar, y sacan disco en Agosto. Ya han editado varios singles y muchos de ellos son hits repletos de estribillos, crescendos, energía, un sonido entre clásico y moderno, y una forma de moverse y cantar que nos recuerda a Jarvis con dos redbulls en el cuerpo.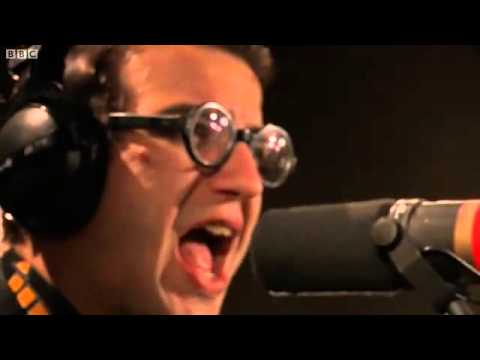 Otro nombre, ED SHEERAN, un fenómeno en su país, poco o nada conocido aquí. Sus videos en youtube cuentan sus visitas en millones, y la verdad, no se qué le ven. Un chicho muy joven que canta canciones muy sinceras de cosas muy normales. En sus giras siempre ha ido él sólo con la guitarra y su pedal de loops, pero este año encabeza festivales importantes, y toca en escenarios grandes en varios por toda Europa; no sabemos si llevará banda de apoyo o se atreverá a salir a puerta gayola. Otros que darán que hablar son los norteamericanos HOWLER, un grupo que ya empieza a ser radiado y pinchado en todo garito indie que quiera estar a la última. Sus canciones recuerdan a los Strokes, pero también a grupos más "Pitchfork", con un punto lo-fi y a tirar de reverb, y a veces un puntito surf. A ver si son capaces de ofrecer un buen concierto porque pueden ser de los que veamos en letras grandes dentro de poco… o perderse para siempre.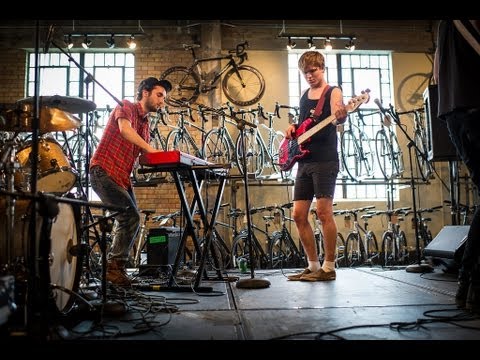 Y uno que ya ha dado que hablar y lo seguirá haciendo es una de las grandes promesas de la electrónica británica, TEED o TOTALLY ENORMOUS EXTINCT DINOSAURS, con su pop electrónico mutante, con toques de house, de ritmos africanos, de giros inesperados y de beats trotones. Y sus pintas son para verlas. En directo se acompaña de instrumentos reales, y músico de apoyo para darle más contundencia, y más organicidad.

Seguimos con dos grupos "nuevos" por aquí pero con varios trabajos a su espalda: el jovencísimo grupo, THE CROOKES, cuyo último trabajo saldrá a la venta poco antes de defenderlo en el escenario. Canciones de corte rock con un aire muy Smiths, muy Morrissey, muy peculiar cuanto menos. Y HAM SANDWITCH, que tras su discutible nombre esconden un grupo con dueto de voces chico-chica y una forma de entender el pop muy interesante, con un punto New Pornographers y otro Yeah Yeah Yeahs, y con un toque de folk para que se note que son irlandeses.

Y terminamos con dos nombres nuevos nuevísimos: ARP ATTACK, ganadores de la competición internacional de bandas, y que hacen pop electrónico con voz femenina, y LIGERS, grupo de pop folk reposado con, de nuevo, una chica al frente, esta vez no sólo como voz, sino que además es la que compone y toca la guitarra.