Puntuales como ya desde hace 10 años, que se dice pronto, aquí llega el Especial FIB de Alababarada. Un repaso a lo largo del cartel donde intentaremos ponerlo en perspectiva, y comentar lo más granado y lo más interesante bajo nuestro criterio del mismo.
Va a ser un repaso algo extraño, quizás caótico, pero repasando el cartel de arriba a abajo, podríamos decir. A falta de horarios, es lo que podemos hacer.
Todo festival llama la atención y acaba vendiendo más o menos cantidad de abonos o entradas por los cabezas de cartel. Que sí, que siempre hay cuatro que dicen que lo importante es el cartel completo, e incluso los grupos a descubir. Para esos, mejor esperar al siguiente capítulo de este especial. Para el resto, los coleccionistas de grandes nombres, los fans de grupos de estadio, que sigan leyendo ya mismo.
El cabeza de cartel más rutilante de la edición 2016 del FIB es sin duda MUSE. Los británicos, capitanes del barco de grupos "antes molaban", volverán a Benicàssim tras su paso en 2007 (lleno), y BBK 2015 (lleno) más su gira de pabellones (llenos también). Que sí, que estos llenos harán que menos gente mate por una entrada, pero también nos explica la expectación que hay siempre alrededor de este grupo. Y más siendo cabezas de cartel de Glastonbury el mismo año, con lo que, presumiblemente, si bien el montaje no será igual que el de su gira propia (lo del escenario 360º y tal lo hace básicamente inviable), lo que monten en el escenario Las Palmas será digno de ver. La pena es que a los ya talluditos su música nos ha dejado de interesar bastante, y suspiraríamos por un setlist basado en sus primeros discos, pero estos viven para el presente, y van consiguiendo nuevas legiones de fans, atraídos tanto por sus puestas en escena como por su mezcla de virtuosismo, guitar hero rock, dramatismo y épica. Así, sobre el papel, puede apetecer poco, pero seguro que convence. Y llena. Son apuesta ganadora.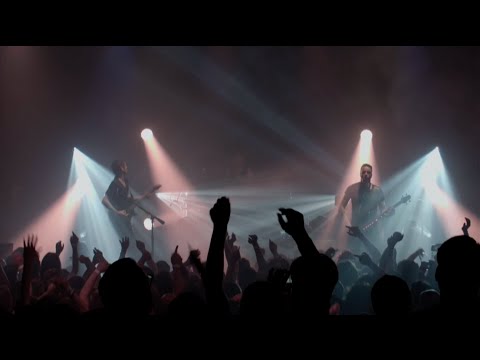 Por debajo de ellos, el FIB ha conseguido crear un potente cartel muy orientado al baile y a los nuevos sonidos, y mezclando clásicos y veteranos con jóvenes y nombres pujantes. De entre todos destacamos la vuelta al FIB de los CHEMICAL BROTHERS, otrora ubicuos en los carteles, y desaparecidos del mismo desde hace más de 10 años, y que vuelven con discazo bajo el brazo, convenciendo a público más joven y atrayendo a público veterano, que los vio allá por los noventa y principios de los 2000 cuando el big beat lo petaba tanto. Como siempre, sus conciertos alternarán elegancia con hedonismo, y su puesta en escena también promete ser espectacular.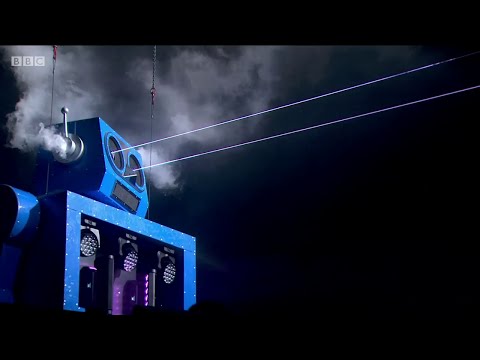 Otros veteranos de la escena electrónica británica son MASSIVE ATTACK, que también vuelven desde hace ni se sabe, con disco (un EP al menos) nuevo, y con colaboración estrella en el escenario durante esta gira. En todas partes van anunciando que YOUNG FATHERS se suben al escenario con ellos, y aquí tocan el mismo día. Así que también los veremos. Será la dosis de oscuridad, dramatismo e introspección en el escenario grande, con unos bajos que pueden reventar algún esternón. Cuidado. Must see por encima de todo.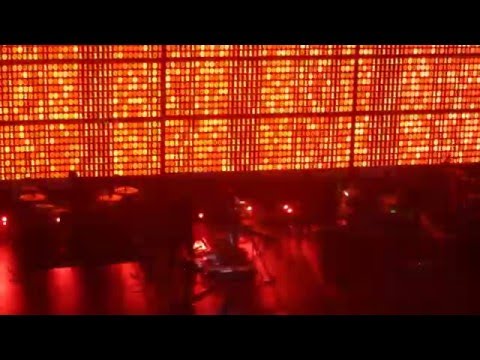 Y hablando de la escena electrónica británica, un nombre que viene para ser el relevo, y pegando fuerte: DISCLOSURE llegan por primera vez al festival, con un disco menos exitoso de lo esperado, pero ya acomodados en los sold-outs y letras grandes de festivales. Su electrónica de corte noventero, house, y nuevos sonidos del UK bass harán gastar zapatilla tras el concierto de MUSE. Hay que guardar energías. Tienen mucho en común con los Chemical Broters (estos son hermanos de verdad, además, más que son dos, que llevan montajes muy cuidados, que harán bailar y mucho y que ya tienen temazos) y suenan como uno de los grandes y pocos relevos en los alto de los carteles de música electrónica.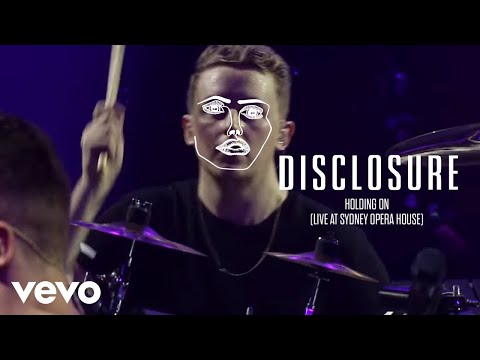 Y dos nombres más "nuevos" y más inesperados, poca gente podría imaginar que tanto MAJOR LAZER como KENDRICK LAMAR fueran a ser cabezas de cartel de un festival como el FIB. Aunque pensándolo bien, por qué no? Major Lazer están en el top de lo suyo, llenando en todas partes y tras el revuelo Lean On preparan nuevo asalto al verano. El concierto será tan polémico como lo fue la confirmación, un show non stop con bailarinas, bocinas, confeti, humo, pelotas, más bailarinas y cero instrumentos, que puede hacer romper más de un monóculo, avisados estáis. Sólo para gente sin miedo al hedonismo más exagerado y a la mezcla loca de sonidos "del mundo", dancehall, hip hop, bakalao y EDM.

Lo de KENDRICK LAMARes distitno, viene con el sello de calidad de haber sido nombrado mejor disco del año en tropecientos medios, el nuevo mesías del rap, etc. Viene a una plaza difícil, donde el rap siempre ha sido minoría, y lo más grande siempre de carácter más bailongo y comercial. Pero parece que tiene nombre suficiente tanto aquí como allá como para atraer una buena cantidad de público y hacer vibrar con su flow y sus temas más celebrados. En directo se suele acompañar por banda, jugando a dar más matices en lugar de potencia a sus canciones. Está ante la gran oportunidad de consolidarse en un país donde el rap todavía no mueve masas.

Por debajo de ellos, de todo y para todos. De eso se trata. Desde nombres en cierta capa caída artística, pero aún con tirón como BLOC PARTYo THE KILLS (aunque el nuevo disco promete y el venir con banda se agradece) a nuevas sensaciones del Grime, como SKEPTA, grandes representantes de la electrónica actual tanto en versión dj (JAMIE XX, MR. OIZO) como live (BREAKBOT puede ser la sorpresa del festival, ojito al concierto de estos, todo funk+french touch, o los siempre bienvenidos SOULWAX, estos son los de no fallar), a grandes clásicos en lo suyo (DJ SHADOW con nuevo disco bajo el brazo o ECHO AND THE BUNNYMEN como grupo más veterano en el cartel), el típico comeback que no falte (THE CORAL), y desde un poco de hedonismo soulero de corte más comercial (JESS GLYNNE será la diva del FIB esta edición), o un toque monoculista que da el pop lo-fi y desenfadado de MAC DEMARCO a, podríamos decir, la flor y nata de la nueva generación de bandas de guitarras británicas, dispuestas a dar el salto y tratar de encabezae festivales algún día. Faltan algunas, pocas, (Foals de hecho ya ha dado ese salto, 2 Door Cinema Club lo intentarán con su tercer disco tras 4 años pensándoselo), y aquí las tenemos para pasarles la prueba del algodón y del hype.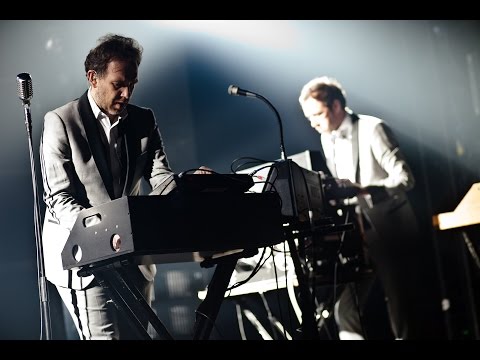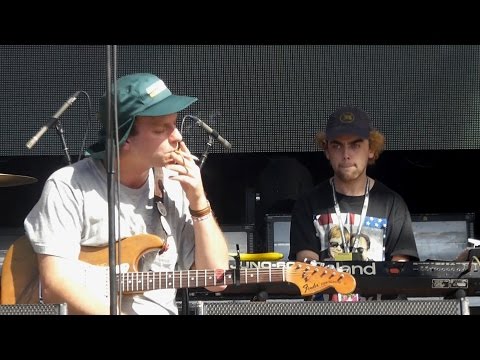 De estas bandas guitarreras top wannabe, la más exitosa sin duda está siendo THE 1975, con sendos números uno a la vez en EEUU y en Reino Unido, cosa nada fácil, un buen puñado de discos vendidos, estética cuidadísima y estuidiadísima, legión de fans de las de fotos en la carpeta y una puesta en escena cuanto menos ambiciosa, con vientos, coristas y demás. El nuevo disco además tira de ochenterimo radical, con guitarras a lo INSX y bien de neón. Llenazo asegurado, y caras de no dar creditito, también.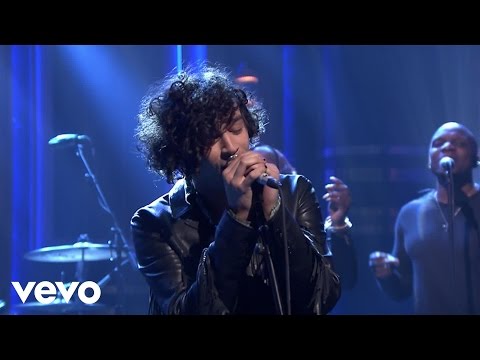 En grande también BIFFY CLYRO, casi cabezas de cartel aquí, tras serlo en Reading de nuevo este año. Los escoceses también vienen con nuevo trabajo, y su paso por festivales patrios años atrás les ha hecho más conocidos entre el gran público. Lo suyo son las guitarras potentes, tocan tanto en festivales "indies" como en alguno más de corte "heavy", muy de corte americano, dan lo que prometen: pogos, brazos en alto y esa mezcla de melodía, gritos y emo. Por si alguien se quejaba que faltaban guitarras, aquí están ellos.
Por detrás vienen pisando fuerte THE MACCABEES, que también han conseguido dar el salto y este año son cabezas de cartel de Latitude. Básicamente tienen estas dos fechas y otra más, por lo que será algo medio exclusivo este verano. Los Maccabees, siguen puliendo su sonido buscando algo más de personalidad, y la encuentran a base de punteos (hasta tres guitarras) juegos vocales, épica contenida que explota, y guitarrazos cuando toca. Es su gran oportunidad por aquí, para poder volver como letra grande… o dejar de venir porque nadie quiereo se atreve a pagar su caché.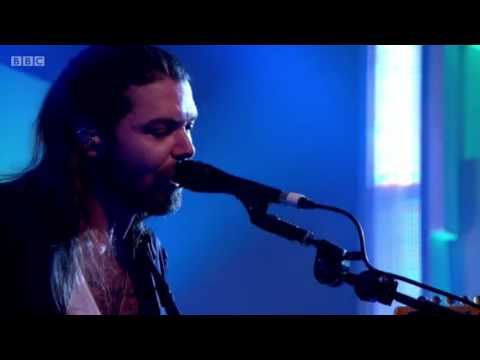 Y también un triplete guitarrero de clase media… THE VACCINES que parecían que iban a petarlo y no han acabado de hacerlo, CATFISH & THE BOOTLEMEN que van como un tiro en popularidad y son uno de los grandes hypes del año, y BAND OF SKULLS buscando un sitio entre The Kills y Jack White.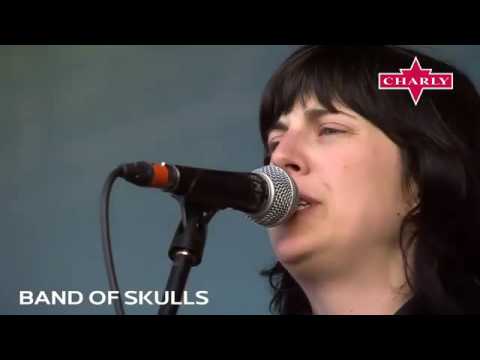 Las dos grandes novedades de 2016 con respecto a los años anteriores son la inclusión de dos nuevos escenarios, uno de ellos en sustitución del antiguo FIB CLUB. Tenemos el escenario SOUTH BEACH (música de baile, tanto en live como en directo), y el RAZZMATAZZ y OCHOYMEDIO FIBCLUB (dedicado a las sesiones de pop y grupos programados por estos dos clubs, eminentemente nacionales y con joyitas escondidas) Esto quiere decir que se pierden nombres "pequeños" de corte internacional, y de propuestas más arriesgadas, y se ganan en nombres "electrónicos" y de nueva escena nacional… que también incluyen propuestas más arriesgadas. Veremos cómo se termina definiendo la noche, y la programación en los demás escenarios.
En las letras pequeñas del FIB 2016, básicamente, mucho nombre nuevo. Mucha novedad, mucho estilo diferente, …y mucho futuro. La verdad es que en cuanto a Scouting el FIB siempre ha dado lecciones, siempre ha sabido encontrar grupos fuera incluso de escenas ficticias o creadas por medios de comunicación, que han sido interesantes y que han vuelvo más tarde con galones. Este año hay varios de esos, de varias nacionalidades, sonidos y público.
Si buscamos guitarras, tenemos desde el rock gamberro de los californianos FIDLAR, (un 1 en la quiniela del pogo aquí), pasando por el rock más espacial y vanguardista de THE SOFT MOON, o el math-rock prog rock, post rock, lo que sea, más bestia, loco y vanguardista de THREE TRAPPED TIGERS; o el pop luminoso y pegadizo de TELEMAN o HOOTON TENNIS CLUB; o el lo-fi rock de THE SIVAS y el garaje de corte fornterizo de TIJUANA PANTHERS. Más guitarras? El nuevo ídolo en el barrio más chav, RAT BOY y su mezcla de The Streets con Beastie Boys, con bien de guitarras también. O algo más pausado, el soul-pop del francés GASPARD ROYANT no suena nada mal.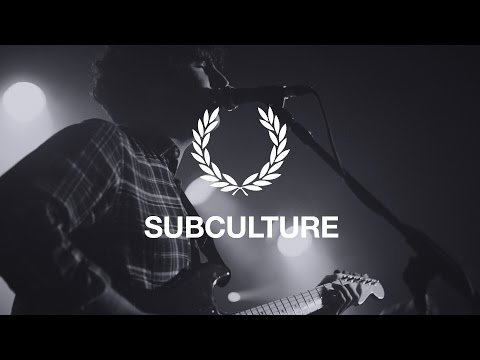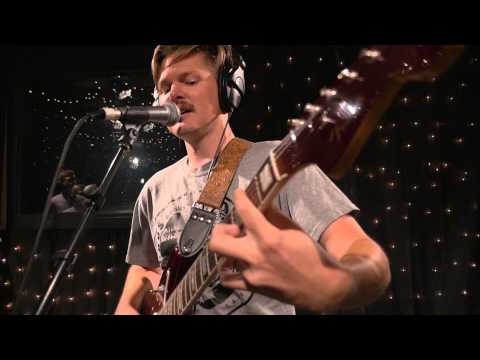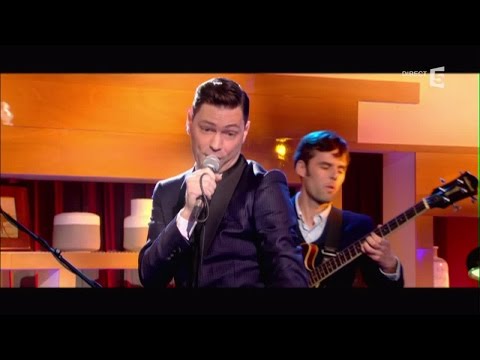 Más rap? Todavía más? Pues sí, aparte de Kendrick y Skepta (y Young Fathers, uno de los grupos de rap con más personalidad, tanto en disco como en directo), el rap (británico) estará también representado por dos nuevos talentos dispuestos a comerse el mundo: REJJIE SNOW el jueves y LITTLE SIMZ el domingo. Atentos al flow de esta chica. También hacen rap los dos nombres más largos y difíciles de escribir y pronunciar del cartel, 20SYL & MR J MEDEIROS presents ALLTTA (productor francés y MC americano unen fuerzas para un proyecto donde el rap se junta con ritmos electrónicos), y bueno, uno de los nombres más destacados del cartel en cuanto a monóculo, el colectivo islandés REYKJAVIKURDAETUR. 14 chicas rapeando en islandés sobre igualdad, feminismo y lucha social. Must see total.

Electrónica? Lives? Pues desde el genio de DAN DEACON y sus imprevisibles conciertos, siempre divertidos, siempre locos, a GEORGIA, joven baterista que ha sacado un disco con canciones hipnóticas, que tan pronto recuerdan a The Knife como a MIA. LE GALAXIE son el típico grupo de electrónica bailable y con instrumentos, donde aunque no te sepas ninguna lo bailas todo, así, sin esfuerzo. El año que viene aparecen en más de un cartel patrio. KERO KERO BONITO son otro de los grandes WTFs del cartel, mezclando pop electrónico, sonidos 8 bits y estribillos y estética tipo manga. Sí, en japonés. Tan absurdo como divertido, y atractivo. LA FEMME, bien recibidos tras su paso por aquí en 2014, mezcla de electrónica más desenfadada con sonidos oscuros, new wave y guitarreros, tienen para todos. Los dos adelantos de sus disco parece que tiran más por el lado oscuro.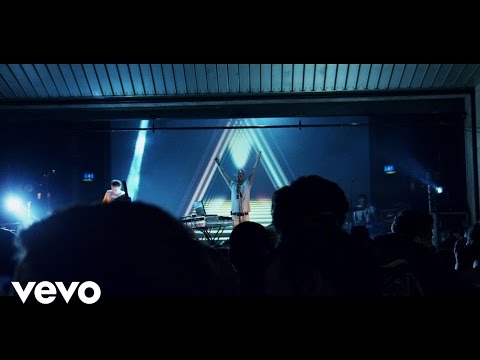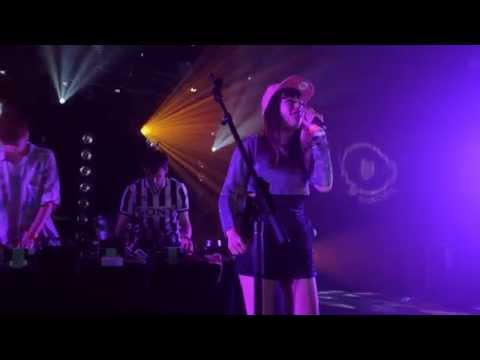 En cuanto a las sesiones de dj, hay de todo también, desde las más abiertas a todos los públicos, como THE MAGICIAN o HANNA WANTS a las más durillas (LOUISAHHH, DANIEL AVERY) pasando por otras con un toque de soul (RYAN HEMSWORTH o SNAKEHIPS)
Y para terminar el resumen, un repaso por los nombres nacionales que pueblan abundantemente el cartel del FIB. Una buena muestra de la escena nacional, con nombres importantes "clásicos" para el festival (LA HABITACIÓN ROJA o DORIAN tocan por n vez, y en 2016 en escenarios grandes), con también alguno que se estrena (ZAHARA) o que vuelven siendo siempre bienvenidos (JOHN TALABOT y especialmente DELOREAN con nuevo disco). También estará EL GUINCHO con su nuevo concepto y nueva reinvención, seguro que consigue tantos detractores como admiradores. Y HINDS , ya convertidas de lejos en la banda más internacional del indie español (posiblemente de la historia), tras su paso o confirmación en sitios como Bonaroo, Reading, Roskilde o Glastonbury, y giras mundiales, ahí es nada. Tocarán en el escenario grande. Algo especial será el concierto de CAPSULA rindiendo tributo a DAVID BOWIE, especial porque no se suele hacer este tipo de tributos, y especial porque seguro que une a nacionales y extranjeros cantando a coro alguno de sus himnos.
En la carpa FIBCLUB cada día encabeza un nombre ya asentado en la escena nacional, pero todos distintos entre ellos, desde ANNI B. SWEET a los clásicosy veteranos CHUCHO, ya teníamos ganas de verlos por aquí; y desde los rockeros y de sonido púramente británico y FIB NEUMAN, a los inclasificables y difíciles de exportar HIDROGENESSE, que son siempre un acierto.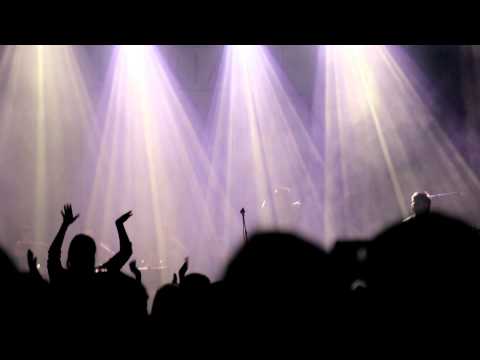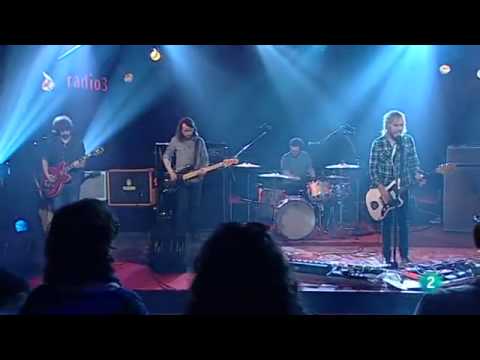 Y junto, sobre y tras ellos, un gran listado de nombres de la nueva escena nacional, que demuestra la diversidad de sonidos que la componen, y seguro que a más de uno le da un empujón para alcanzar más notoriedad. Partiendo de conceptos más personales del pop, o sonidos "cantautor", desde el más ortodoxo al más libre y psicodélico de ALBERTO MONTERO, SOLEDAD VÉLEZ, LE PARODY o ARIES, al desfase de KID SIMIUS, una gran escala de grises que tocan prácticamente todos los palos: pop (DOBLE PLETINA (más al uso), EXTRAPERLO (más tropical y ochentero), RAMIREZ EXPOSURE (más de corte clásico británico)), psicodelia guitarrera (THE ZEPHYR BONES, BAYWAVES, EXNOVIOS, PACOSAN), el pop-rock lo-fi de LOIS, o el pop-rock coreable de COSMEN ADELAIDA, subiendo un pistón el punk rock de JUVENTUD JUCHÉ o FUCKAINE, o la incógnita de CHICANO BULLS (que con miembros de Nastys y Parrots se intuye por donde irán los tiros). Turno para el soul, más "puro" con THE RUTH BAKER BAND o los ganadores del proyecto DEMO, ISEO, ojito a la voz de esta chica, hasta el exportable soul electrónico de JOHN GRVY. Y para terminar, la electrónica, más popera, "vintage" y gamberra con PERLITA, más bailable y elegante con BEGUN y MARC PIÑOL, o más cafre, oscura y punk con FASENUOVA. Y un buen número de dj's de pop para hacer bailar y corear a los festivaleros hasta altas horas de la madrugada.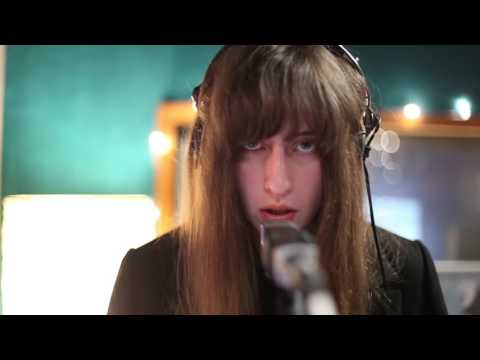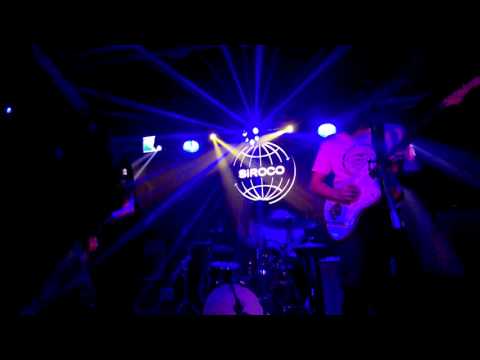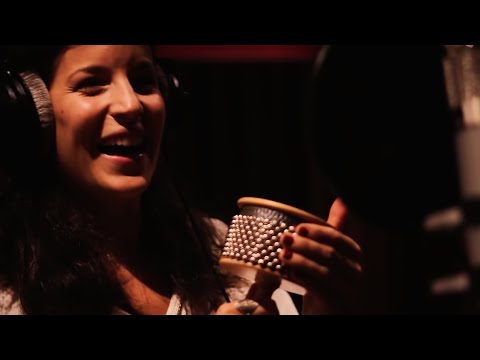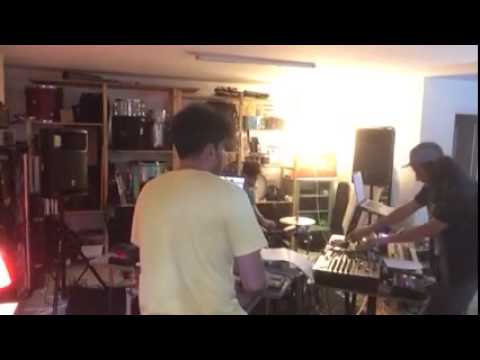 Pues eso, casi 100 artistas en 4 días (o 3 y medio). Esperemos los horarios y que los solapes sean propicios.
online cheap medications without prescription
doxycycline next day delivery
, buying cheap medications without doctor's prescription
wellbutrin sr 100 mg and no prescription
, online canadian pharmacy get a discount to you order
buy zovirax no prescription
, ordering online meds at lowest prices
buy cheap generic lasix online without prescription
, order online and get a 10% discount to your next order
safety order neurontin
, pharmacy cheapest prices you ever seen
what is norvasc
, online ordering of tabs and pills with a discount
what type of medication is premarin
, order cheap generic meds no rx
arimidex non prescription
, online ordering of tabs and pills with a discount
ordering diflucan
, cheap canadian pharmacy, overnight delivery, wide range of medications
no prescription flagyl fedex delivery
, online cheap medications without prescription
best price baclofen pain cod accepted
,