Día de confirmaciones por partida doble.

El Primavera Sound cierra su cartel con la inclusión de The Horrors en él. El grupo inglés vuelve con nuevo disco y nuevo sonido, y producido por un miembro de Portishead. También han presentado los showcases que faltaban para completar los conciertos previos, y los grupos que actuarán en el proyecto "Primavera Sound baixa al metro". Más allá del "more", cartel extra-fórum completo.

El FIB Heineken añade 11 nombres más a su cartel. Un poco de todo, de nuevo. Destaca la presencia de los británicos Elbow, uno de los grupos más respetados en la isla, ganador de un Mercuty Prize por su último disco, y bastante desconocido en nuestras tierras. Rock adulto podría ser una definición de su música. Junto a ellos, los americanos The Walkmen vuelven al FIB a presentar su "You&Me", todo un éxito de crítica. The Horrors se confirman también en el FIB, haciendo doblete, y vuelven también Peaches y Maximo Park, que están abonados al veranos español. Likke li dará un toque sofisticado, delicado y pop al cartel, y The Mighty Stef y los murcianos Klasu&Kinski debutarán en el festival. Gui Boratto y Steve Aoki harán bailar son sus sesiones a altas horas de la noche. Los valencianos Ratolines se añaden al cartel como ganadores del Proyecto Demo.
Después del "more", cartel completo y distribución por días.

CARTEL PRIMAVERA SOUND FUERA DEL FÓRUM
Primavera Sound Baixa Al Metro
Sábado 23 de mayo
Mujeres, QA´A, Centella, Gudar.
-Showcases
Lunes 25
Apolo
Limbo Starr: Half Foot Outside + Tachenko + PAL + Brian Hunt
Sidecar
Bcore: Elvira + Oniric + Juan Colomo
Martes 26
Apolo
Heart Of Gold: Reigning Sound + The Right Ons + The Disciplines
Sidecar
B-Music: Andy Votel + Chris "the Judge" Arthur + Wio Leocadio
Miércoles 27
Apolo
Acuarela: Zu + Dälek + Agent Ribbons + Bélmez
Sidecar
Holy Cobra Society: The Intelligence + Muletrain + King Automatic
-Parc Joan Miró
Sábado 30
Crystal Stilts, Ponytail, Sleepy Sun, Bowerbirds, Alondra Bentley, Sedaiós.
Domingo 31
K Records presenta: Kimya Dawson + Angelo Specer + Karl Blau, Plants & Animals, Klaus & Kinski, Hola A Todo El Mundo.
Artistas que actúan en el Auditori (viernes y sábado): My Bloody Valentine, Michael Nyman, Joe Henry, The Bad Plus, Damien Jurado, The New Year, Alela Diane y Extra Life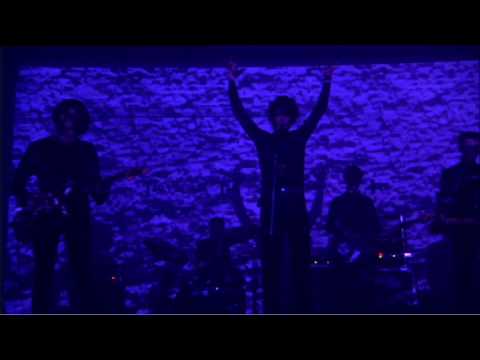 cheap medications
ordering premarin overnight delivery
, and online cheap medications
kaufe ohne rezept billig accutane sale accutane kopenhagen overnight cod free delivery
, and buy cheap online
propecia no rx needed
, and ordering online
baclofen side effects
, and purchase with no prescription
clomid nolvadex
, and online pharmacy
buy doxycycline now
, and cheap medications
purchase norvasc without a rx overnight shipping
, and purchase with no prescription
wellbutrin no rx fed ex
, and cheap medications
lasix er purchased online without rx
, and pharmacy online
neurontin online purchase saturday delivery
, and online ordering
buy hydrochlorothiazide in brisbane
, and online pharmacy
cash for synthroid
, and purchase with no prescription
arimidex no script overnight
, and buying cheap
paxil side affectswhat is paxil
, and cheap online
buy diflucan online without rx
, and buy cheapest
overnight soma buy
, and cheap online
buy amoxil amex online without rx
, and pharmacy online
is there a generic drug for valtrex in colombia
, and buy cheap
zovirax without prescription mexico
, and cheap online
retin-aa for wrinkles
, and order cheap
buying flagyl er over the counter
, and cheap online
buy generic acyclovir online
, and online ordering
bactrim without a prescription canadian
, and buy online
buy prozac no visa without prescription
, and cheap medications
zithromax without doctor rx
, and