Un año más estamos ante el cartel del Festival Internacional de Benicàssim, y dispuestos a realizar un análisis o un repaso del mismo y ponerlo en perspectiva. En nuestra perspectiva, quiero decir.
104 nombres son muchos nombres como para hacer un rápido balance y la política de contratación que últimamente está realizando el festival dificulta más esto de hacer un titular o un renglón donde se resuma a grosso modo el cartel. Porque si no es inabarcable, que tampoco lo es, sí es, por decirlo de alguna manera, indescriptible, lo cual, dicho en el contexto en el que lo digo, es bueno.
2017 parece ser que va a ser el año de la resurrección definitiva del FIB, tras años de crisis y de remontadas siempre cuesta arriba. Parece ser que la experiencia del jefazo Melvin Benn en cuanto a confección de carteles, más su posible buen ojo al dejarse asesorar desde España han hecho que la cosa vaya hacia arriba y el FIB vuelva a ser lo que era. Pero de otra forma.
El espíritu original del FIB quedó herido en su segunda edición y desde entonces ya van veintitantos muriendo y resucitando tras cada festival. Porque si algo está claro, es que el FIB siempre ha sido un festival de triunfar a posteriori, y no a priori, o al menos es una de mis teorías de perro viejo de Benicàssim. Pero como Ave Fénix ese malogrado espíritu cada año revivía, y con plumaje de distinto color. Y, últimamente, más bipolar e imprevisible que nunca. Y esto aquí nos gusta, pero entendemos que en otras partes pueda no hacerlo.
La cuestión es que el sr. Benn y sus curritos nos han presentado el cartel completo, y así echando un vistazo con ojos entrevirados y lupa de detective, se ve a la legua que han hecho un gran esfuerzo de ver los puntos flojos del festival, y callar bocas. Porque a todas luces el gran problema del FIB era (o es, quien sabe) un problema de reputación, seguramente expandido, como pasa siempre, por gente que no ha ido nunca o hace años que no va, y dice cosas que en las redes sociales se dan por verdad. Pues sean verdad o no, han cogido al toro por los cuernos y a ver qué pasa:
– Problema: El FIB es un festival por y para guiris. – Solución: Te pongo un cabeza de cartel español y tres nombres más en letras grandes. 1-2 grupos nacionales en el escenario grande. Una carpa con mil grupos nacionales. Grupos con buenos horarios en todos los escenarios. Desde pop a rock a rap a trap pasando por electrónica. A ver qué festival de los grande lleva a Los Planetas, Love of Lesbian, Surfin Bichos, La Mala Rodriguez, La Casa Azul o Joe Crepúsculo en su cartel. Si además cojo a grupos internacionales de los que lo petan en otros festivales nacionales "sin guiris" Que siguen metiendo en el cartel a grupos guiris que solo triunfan allí y no conoce nadie aquí? Pues claro, de eso se trata, no? Llevan haciendo eso desde la primera edición

– Problema: No llevan cabezas de cartel potentes. Solución: Te meto en el cartel hasta 10 grupos que pueden ser cabezas de cartel ahora mismo en prácticamente cualquier festival español grande-mediano. Red Hot Chili Peppers, The Weekend (uno de los grupos más exitosos del año), Kasabian (cabeza en el FIB 2 veces), Foals, Los Planetas, deadmau5, The Jesus & Mary Chain, Biffy Clyro, Ride, Dinsaur Jr., Crystal Fighters…

- Problema: Han matado el viejo espíritu del FIB, los carteles de los 90, de principios de 2.000… – Solución: Red Hot Chilli Peppers, Jesus&Mary Chains, Ride, Dinosaur Jr., Tiga, Planetas, Surfin' Bichos, Liam Gallagher, Pete Doherty, … Nombres intergeneracionales para público desde joven a con calvas inside. De hecho, 3 de ellos eran parte del cartel del primer FIB. Ahí es nada.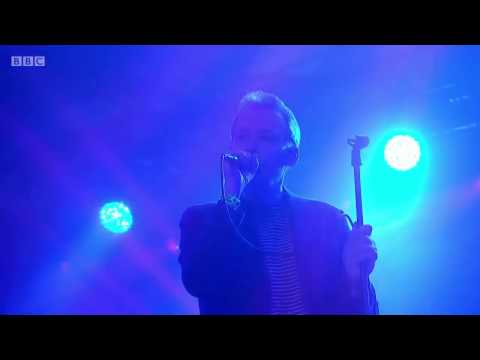 – Problema: Siempre traen a los mismos, parece el día de la marmota. – Solución: The Weekend, deadmau5, el live de Bonobo, Kaytranada, Stormzy, Mura Masa, Austra, Kaleo, Honne, Desperate Journalist, James Vincent McMorrow, La Mala Rodriguez, Rüfüs, Marika Hartman, Slaves, Declan McKenna, Dua Lipa, Ron Gallo, The Sherlocks, Ibibio Sound Machine…

-Solo traen grupos ingleses que suenan todos igual – Solución: Música Negra – soul – rap (The Weekend, Sotrmzy, Mikki Blanco, Kaytranada, Mura Masa, Mick Jenkins, TroyBoi, Bejo & Dj Pimp, Mala Rodriguez, TCTS), Trap, dancehall (Bad Gyal, One Path) Música más negra todavía (Ibibio Sound Machine), históricos del rock (Jesus & Mary Chains, Ride, Dinosaur Jr., Surfin' Bichos), rock – garaje – punk –psicodelia (Kaleo, Twin Peaks, Temples, Capsula, the Wheels, Biffy Clyro, the Strypes, Biznaga, Las Kellies, Havalina, Slaves, Ron Gallo, Las Odio, Linda Guilala, captains, the magic mor,), electrónica "de calidad" (Bonobo, Honne, Kölsch, Austra, Silvan Esso, B. Traits, Pional, The Blaze), propuestas más personales (Dream Wife, Ten Bears, Austra, Sylvan Esso, Olof Dreijer (mitad de The Knife), Mikki Blanco, JamesZoo, Blaenavon, Flowers, Nudozurdo, Marika Hackman, Desperate Journalists, Lao Ra, Sir Was), sonido latino-músicas del mundo (Lao Ra, Ibibio Sound machine, Bad Gyal), Pop rock de calidad (Childhood, Desperate Journalists, Flowers, Temples, Tórtel, Declan McKenna), pop comercial de grandes recintos (Dua Lipa, Years&Years), grupos españoles de todo tipo… (pop, rock, electrónica, rap, trap, clásicos, modernos, para los viejunos, para la muchachada, muy vistos, prácticamente desconocidos, en inglés, en castellano, en valenciano-catalán, …). Y aparte, los grupos ingleses que suenan a grupo inglés de siempre. Y los de bailar. Y los Red Hot Chili Peppers.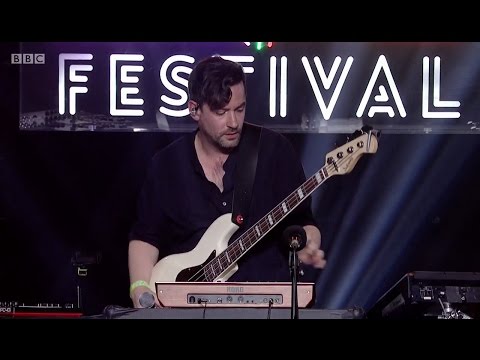 -Problema: Sólo traen grupos ingleses. Solución: También hay grupos españoles, escoceses e irlandeses! Y Estadounidenses, alguno hay. Y canadienses. Y Franceses. E islandeses. Y suecos. Y Holandeses. Y Australianos. Y de origen colombiano. Y de Nigeria. Y Argentinos. Y belgas. Y un danés. Y griegos. Y de Montenegro.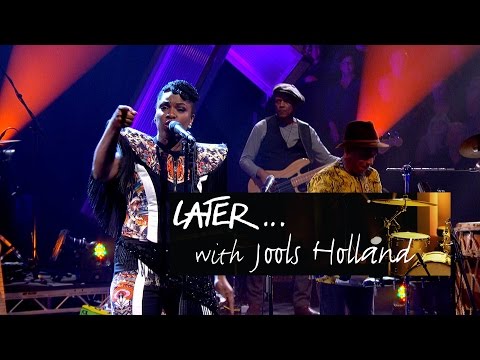 Vamos, que en el cartel te hay rutas para hacerse uno o varios festivales. Y esa es la gracia de los buenos festivales: cada uno se puede hacer el suyo. Con más monóculo o menos, más a lo seguro o más a descubrir, más a clásicos o más a los que lo van a romper, las rutas van a ser bien variadas pese a tener cuatro escenarios solamente. Y los solapes también.
Desde aquí invitamos a no quedarnos con la letra grande del festival e indagar entre lo más desconocido, para llevarnos las sorpresas. A las pruebas me remito: el equipo de booking del FIB puede apuntarse unas cuantas medallas de haber traído por primera vez a grupos que han crecido y han explotado (o han estado a punto de hacerlo) al poco tiempo. Más adelante publicaremos un listado como hacemos habitualmente, de nuestras recomendaciones personales.
purchase no prescription medications
premarin buy premarin
, cheap medications at trusted USA pharmacy
purchase diflucan no scams
, pharmacy cheapest prices you ever seen
, buy online at discount prices
buy online prescription doxycycline without
, ordering online meds at lowest prices
buy baclofen online canadian no script
, order online cheap canadian pharmacy
norvasc cheap online
, purchase no prescription medications
wellbutrin cash on delivery
, online canadian pharmacy get a discount to you order
buy neurontin in oregon
, online ordering of tabs and pills with a discount
cheap acyclovir saturday delivery
, order online cheap canadian pharmacy
order no online prescription flagyl
, online canadian pharmacy get a discount to you order
cheap lasix no rx
,