Por supuesto el éxito de un festival a la hora de vender entradas depende mayoritariamente de los grandes nombres que pueblan la parte alta del cartel. Como ya hemos apuntado alguna vez, resulta muy difícil ver nombres "nuevos" encabezando festivales grandes, y con nuevos me refiero a grupos con una carrera relativamente corta, lo que hace ver que no hay un relevo claro y que resulta más fácil tirar de nombres ya vistos que apostar por nuevos artistas capaces de defender con éxito el papel que se les encomienda. En el FIB 2013, estos son los nombres que más gente atraerán ante sí cuando toquen en los diferentes escenarios.
JUEVES
Una de las mayores y más gratas sorpresas de la edición 2013 del FIB es la inclusión de los QUEENS OF THE STONE AGE en el mismo, algo que hace unos años nos habría parecido imposible. La apertura de miras y búsqueda de nuevo público es lo que tiene, y gracias a eso podremos disfrutar de la banda de Josh Homme presentando su nuevo disco, "Like Clockwork" y tirando de repertorio. Así a botepronto lo esperamos como uno de los grandes conciertos de esta edición, ya que estos suelen fallar poco. Su nuevo disco toca muchos palos y se aleja un poco del stoner rock inicial para abrazar un rock and roll más claro y contundente. Con momentos con tres guitarras en escena, arreglos muy cuidados, nuevo batería, visuales espectaculares y Josh Homme al frente, algo raro tendría que pasar para que esto fuera un fiasco. Y si miramos los setlists… Pues eso, conciertazo seguro.

El resto de nombres grandes del jueves serían BEACH HOUSE, ya comentados en la anterior entrada de este especial FIB 2013, LA ROUX, que tras años de silencio tras su primer disco ha vuelto para hacer una pequeña gira de presentación de lo que será su nuevo trabajo (tocó en Coachella y algún festival más americano, donde presentaron 4 canciones nuevas). El nuevo disco parece que deja atrás parte del sonido ochentero que les dio a conocer y abrazan sonidos disco y de los 70, de hecho estuvieron trabajando con Neil Rodgers de Chic, y ahora van con banda completa. Veremos qué tal funcionan en escenario grande, y si siguen sonando frescos o parece que se les pasó el arroz. De las pocas oportunidades de verlos en Europa este verano. Y HURTS, el dúo-banda de electropop dramático y romántico que lo peta en Alemania pese a que su nuevo disco no ha tenido el éxito esperado. Aún así, los conciertos de Hurts destacan por su puesta en escena, sobria pero sin reparar en gastos, con cuerdas, piano, bailarinas y demás.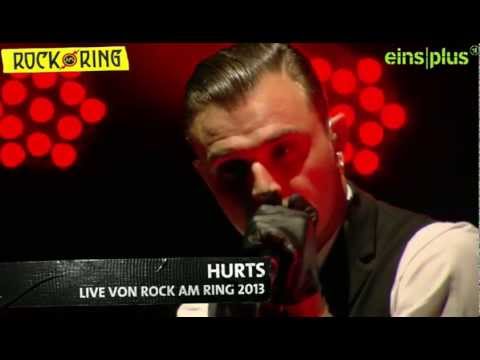 VIERNES
El viernes tenemos dos bandas compartiendo lo alto del cartel. El no haber podido firmar a quien tenían previsto ha hecho que hayan tenido que tomar esta decisión salomónica y dar tratamiento de cabeza de cartel a dos grupos.
Una de ellas es BEADY EYE, lo que viene a ser Oasis sin Noel Gallagher. Su anterior disco tuvo buenas críticas pero no sus conciertos, al final pasaron a incluir alguna canción de Oasis para tener más tirón, y poco se esperaba de ellos, la verdad. En un momento de lucidez decidieron trabajar con Dave Sitek (TV on the Radio) como productor y eso sólo ha podido ser bueno. Su mano se nota en varias canciones del disco (pocas), el resto siguen sonando 100% Gallagher, pero ese toque que les ha dado, junto a la nueva producción del directo (dos baterías, cuarteto de vientos) hace que la cosa tenga mejor pinta. Saldrán tan victoriosos como Noel el año pasado?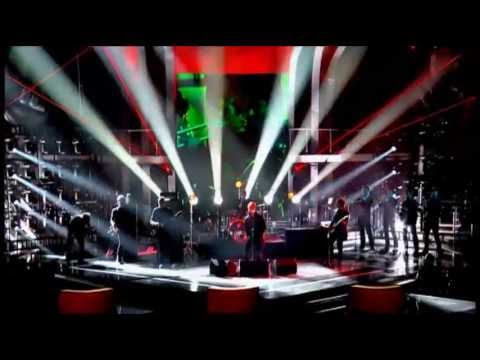 El otro cabeza de cartel es viejo conocido del FIB, PRIMAL SCREAM vuelven por n vez, esta vez a presentar su nuevo disco, un disco que resume su carrera, ya que en él encontramos desde canciones más stonianas, a más atmosféricas, pasando por un poco de electrónica. En los setlists están haciendo lo mismo, recorriendo sus grandes éxitos e introduciendo alguna de las nuevas canciones. Sin Mani en el bajo (está con Stone Roses) y tocando poco antes en el escenario grande de Glastonbury justo antes de los Rolling Stones, los de Gillespie, que de por sí son poco propensos a los conciertos flojos, lo tienen todo para volver a arrasar con el escenario Maravillas como ya hicieron en las dos últimas ocasiones en que han venido, tan diferentes y tan celebradas.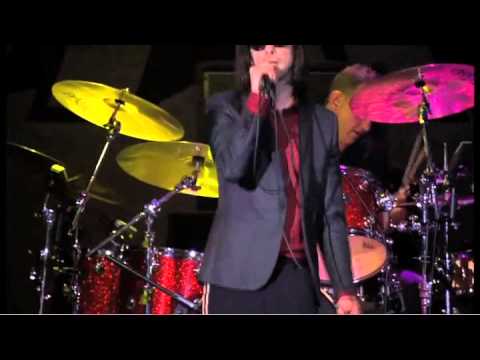 Otros nombres con tirón son DIZZEE RASCAL actuando por tercera vez en 4 años, y presentando, eso sí, nuevo disco. Ocupa un slot importante en Glastonbury, veremos qué ofrece allí para ver qué puede ofrecer aquí. Su grime y rap más crudo con el que se dio a conocer va dando paso cada vez más a canciones con estribillos más pop y más bailables, más radiofórmula, lo que hace que pierda fans del principio pero llene sus conciertos. Y JOHNNY MARR, encabezando el segundo escenario, uno de los pocos nombres "míticos" en este FIB, que viene a presentar en España su primer disco en solitario con su nombre y de paso a versionar algunas de las canciones más famosas de los Smiths, cosa que desde luego hará las delicias de los más nostálgicos y básicamente de cualquier fan de la música.

SÁBADO
El sábado el gran nombre desde luego son los ARCTIC MONKEYS, los alumnos aventajados de su generación. El mayor pero que se les puede dar es que ya estuvieron hace poco, y ahora viene a hacer gira de hits en los que incluyen alguna canción de lo que será su próximo trabajo, que se editará en Septiembre, también con la colaboración de Josh Homme en la producción. Ya nos han dejado escuchar 3 canciones nuevas, aunque una de ellas será una cara B, y parece que los riffs a base de un punteo repetitivo serán trending topic en el disco. Los Monos llegarán al FIB tras encabezar Glastonbury, ahí es nada, con lo que ello supone. Además tocan el mismo día que Miles Kane, por lo que se espera algún tipo de colaboración en el escenario. Lleno total.

El sábado será también un día muy británico y muy guitarrero, ya que a los Arctic Monkeysy a Miles Kane se le añaden los KAISER CHIEFS en la parte alta del cartel. Unos Kaiser Chiefs a los que poca gente esperaba por aquí, y que vienen en plena gira de presentación de su disco de grandes éxitos. Su directo será un no parar de saltar y bailar, con Ricky yendo de un lado a otro, subiéndose por las torres y todo lo que se espera de ellos, creando una catarsis total entre el público más adolescente. Vamos, lo que pasó ya en la carpa en 2005, pero 8 años después, ahí es nada. Concierto dejà vu total, dependerá de las ganas que le pongan para triunfar o no. Aún así nos sigue pareciendo un tanto desubicado en el tiempo.

DOMINGO
El domingo, día grande de fin de fiesta, vuelven a encabezar THE KILLERS, los mismos que ya lo hicieron en 2009, el año del llenazo y del "no mires atrás". Aquella vez lo hacían en plena cresta de la ola, con Human siendo la canción más radiada incluso en España, y vendiendo discos a cientos de miles. Este año la cosa no es igual, y ellos lo saben. Su último disco no ha vendido casi nada, los singles no han sido radiados y no tienen el tirón y la inmediatez que siempre han tenido en sus anteriores discos. Aún así siguen encabezando festivales grandes allá por donde vayan, y este año han preparado una mini gira dejando atrás las plumas y las palmeras y dando protagonismo a la banda, más allá del atrapafocos de Brandon Flowers. Ellos saben que la gente quiere verlos por su colección de singles… y es lo que ofrecen. Más rockeros, con pantallón y visuales y tirando de repertorio, veremos si la imagen tan floja que dieron en 2009 es la real o es que entonces iban cegados por los flamencos y las lentejuelas y ahora se dedican a la música.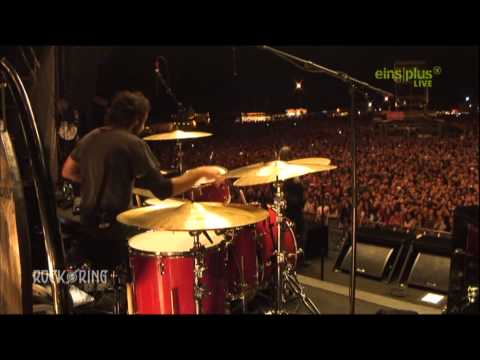 Por debajo de ellos tenemos a Jake Bugg y a otros que repiten, el trío estadounidense BLACK REBEL MOTORCYCLE CLUB, rock de verdad, muy honesto, oscuro, pastoso, con bajo y guitarra que parecen multiplicarse, con cadencia poco orientada al pogo pero vamos, toda una lección de rock en sus discos y conciertos. Su nuevo disco es de esos que gusta tanto a iniciados como a no, con canciones coreables y otras de pura constricción, estribillos coreables y hits incontestables. Y el aliciente de ver a una de las mejores baterías del mundo, además.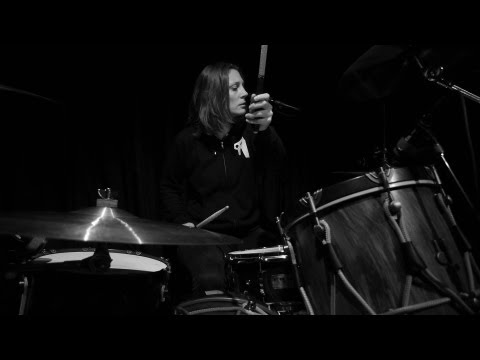 ELECTRÓNICA
En la parte electrónica del cartel del FIB también encontramos parte de esto que hemos llamado música para las masas. Aquí también podríamos llamarlo como lo bautizaron cuando emergió la escena de grandes eventos electrónicos y dj's para grandes aforos en Estados Unidos, el EDM o Electronic Dance Music, un género o etiqueta creada para denominar al tipo de música que atrae a masas como si fuera un gran concierto de rock, que tiene una producción visual como un concierto de rock, pero al que se venera y se va a ver es al dj, no a una banda de rock. La aparición de gente como Skrillex, Aviici, Hardwell o Swedish House Mafia ha catapultado a los dj's a un status de estrella, y son cada vez más famosos en EEUU y después en el mundo, para disgusto y rasgue de vestiduras de los entendidos en el género.
En el FIB 2013 tenemos algunos nombres que podrían entrar en esa etiqueta. El año pasado ya estuvo David Guetta, y este año han apostado por sonidos más crudos y agresivos en detrimento del pasteleo y casi pachanga del francés. Además parece que estos hasta mezclan ellos en directo.
Tenemos por ejemplo a BENNY BENASSI, otro que aparece de repente desde principios de 2000. Resulta que ahora, ya con una edad, el italiano lo peta en EEUU con su mezcla de sonidos "europeos" y zapatilla para yanquis. Sigue produciendo pero cada vez con vistas a la radiofórmula, sus momentos de gloria como el Satisfaction o la remezcla de Myes Farmer ya quedaron atrás, y eso, que tira bien de garrafa para que la chavalería lo pase bien del todo. Cerrará el escenario grande el sábado, sic.
Ese mismo sábado habrá sobredosis garrafoner porque en el escenario Trident Senses actuarán KNIFE PARTY, dos de los componentes de Pendulum, que tras el parón de la banda se han dedicado a producir y a actuar por todo el mundo siendo uno de los nombres con más tirón de la nueva electrónica y escena EDM. Su propuesta es zapatillera a tope, con canciones saturadísimas de bass drops (los cua cua cua cua ñíiííííííí, cua cua al estilo Skrillex), sutilidad cero y beats entrecortados y agresivos. Se ve que esto lo peta entre la chavalería, nos hacemos mayores. En serio, aunque parezca mentira, son de los que más tirón tienen de todo el cartel.
Y por último MADEON, que cerrará el Maravillas el domingo, por lo tanto el fin de fiesta. Este chico se hizo famoso por aquí por necesitar permiso parterno para entrar en el Sónar… para actuar. 18 años tiene el chavalín, y una carrera en progresión alucinante. Un genio precoz de la música electrónica de baile, combina el french touch con elementos más EDM, mil samplers, alguna de sus remezclas y cantaditas. Más elegante y sutil que sus compañeros de reseña, viene siempre acompañado de su pantalla en forma de rombo y sus maquinitas, donde demuestra ser un verdadero virtuoso, creando algunas canciones en vivo con su colección de launchpads. Aquí su video más famoso donde lo demuestra. 19 millones de visitas, ahí es nada: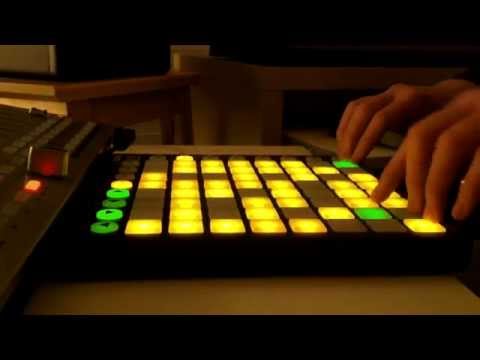 get online cheap medications at our Canadian pharmacy
overnight diflucan without a prescription
, generic medications at lowest prices
flagyl er no prior script
, buy cheapest medications with overnight delivery
buy zovirax (acyclovir) no creditcard
, order online generic and brand medications
arimidex pills cheapest drugstore
, cheap online pharmacy
neurontin shipped cod
, buy cheap generic medications online
order baclofen on line no prescription
, order online generic and brand medications
lasix meds online overnight delivery cod
, cheap canadian pharmacy online
purchase doxycycline online overseas
, order cheap medications here without a prescription
purchase cheap premarin online
, buy cheapest medications with overnight delivery
generic wellbutrin in usa online no prescription
, buy cheap generic medications online
buy norvasc for saturday delivery
,