Pues nada, poco a poco pero sin parar se suceden las noticias acerca de festivales. Recuerdo que, aparte de las entradas en el blog, hacemos seguimiento de confirmaciones de festivales (patrios y alguno de fuera) en nuestra página de Facebook.
Nos faltaba comentar las últimas confirmaciones del FIB 2013, y aquí están.
Lo primero, el cabeza de cartel. La semana pasada anunciaron en solitario y ante gran expectación a ARCTIC MONKEYS, que presentarán su nuevo disco y repetirán tras su paso por las ediciones de 2007 y 2011. Poco se sabe de su siguiente trabajo, ni siquiera con qué productor están grabando, aunque el año pasado editaron alguna canción como diversión, y no suenan nada mal, la verdad.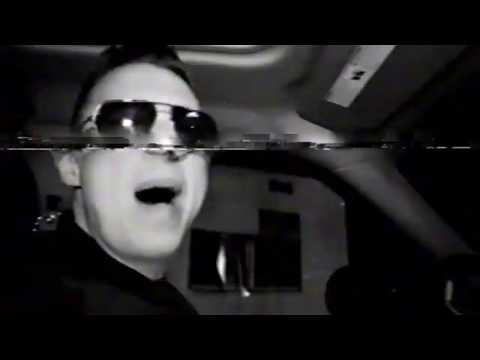 A muchos nos sorprende la velocidad con la que van a presentar nuevas canciones, ya que quizás nos esperábamos un nuevo parón para seguir trabajando con Last Shadow Puppets, pero tanto Alex Turner como Miles Kane están a punto de editar nuevos discos con sus respectivas bandas. Quizás que vengan de nuevo tan pronto hace que la confirmación se diluya un poco, aunque no dejan de ser uno de los principales grupos de rock surgidos de las islas británicas en los últimos 10 años. Cabezas de cartel sin discusión.
El martes y esta vez por sorpresa, la organización dio una nueva lista de grupos que se añaden al cartel, 7 en total, y un tanto desconcertante porque no vino acompañado de ningún nombre de los de letras grandes. Quizás haber añadido estos nombres al anuncio de los Arctic habría sido más fácil de entender por el público. Sea como fuere, estos son los nombres confirmados:
Como nombres más importantes, tenemos el regreso de KAISER CHIEFS al festival que les "vio nacer" a nivel nacional y donde reventaron la carpa grande a media tarde, allá por 2005. Eran otros tiempos o quizás nosotros éramos más jóvenes, pero aquel era el momento de verlos y disfrutarlos y 2013… pues no. Vienen, eso sí, con gira de grandes éxitos y siguen teniendo tirón, tanto en Reino Unido como aquí, donde no han parado de girar por diversos festivales. Los Kaiser Chiefs, aunque ya algo entraditos en kilos, ofrecerán un espectáculo hooliganesco de pop rock bailable y disfrutable a grito pelao, y canciones como "Everyday I love you less or less" o "I predict a riot" fueron temazos como soles (yo fui muy fan) y seguramente cumplirán su cometido de reventar el escenario grande. Veremos si logran zasearme a base de hits y cambian mi pereza con ellos por afonía y cansancio de pies.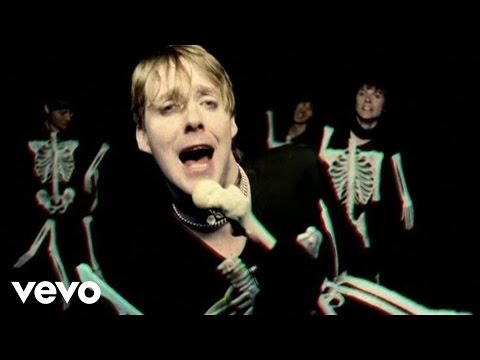 El otro nombre grande son el dúo de synth pop británico HURTS, que también presentará nuevo trabajo, del que ya se conocen un par de canciones. Hurts combinan un pop electrónico refinado y de corte romántico con algún hit bailable y más púramente electrónico. Si vienen con formación de gala, su directo se completa con todo tipo de instrumentos de cuerda, voces y bailarinas. En Alemania lo petaron con su primer disco, veremos si se extiende su éxito con el segundo.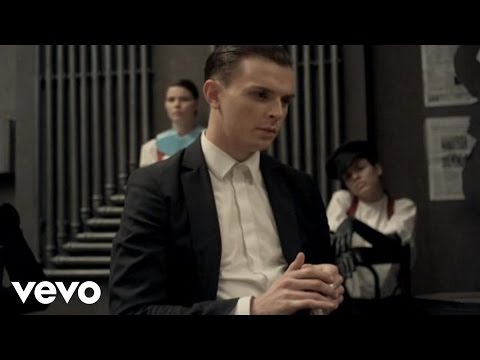 En la letra pequeña se encuentra (en mi opinión) lo más valioso e interesante de la tanda. Todo grupos nuevos o prácticamente nuevos, casi todos sin disco editado, pero de los que ya hemos leído en revistas, blogs y diversos medios cuando hablan de las posibles revelaciones de 2013. Mucho futuro, quizás algo de presente ya en Julio.
ALUNAGEORGE es un dúo británico, donde ella (Aluna) pone la voz y él (George) los ritmos y bases. Su música parte del r&b y el soul y se mueve hacia la electrónica, el pop y el hip hop. Una voz con mucha personalidad y unos ritmos y melodías bastante sorprendentes. De lo más molón y cool que ha salido de las islas recientemente.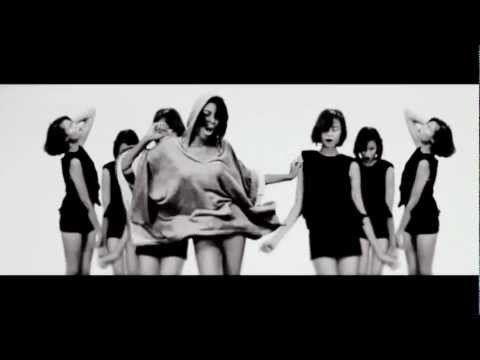 DEAP VALLY sería una especie de respuesta femenina a la sarta de grupos formados por guitarra-voz y batería, tipo Black Keys, White Stripes (aunque ellas suenan más a The Dead Weather) o Japandroids. Ellas son dos chicas de aspecto frágil pero con alma de riot girl. Riffs, punteos y voz histriónica, y mucho plato y mucho headbanging. Y con pelazo. Molan. Must.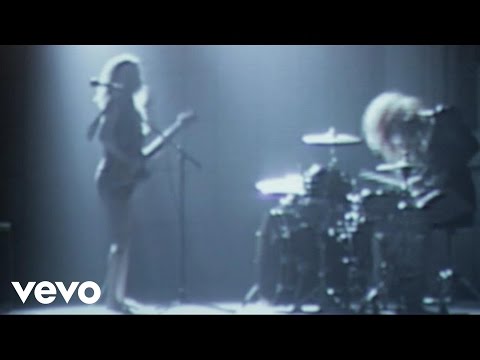 Y otra respuesta… TEMPLES, que podría ser la respuesta británica a Tame Impala por su sonido pop y rock psicodélico más sesentero y de libro que el de los australianos (más Beatles, vamos). Son dos aunque en directo se acompañan de banda. Tienen poquísimo editado y se espera disco para el año que viene. En varios medios británicos se recomiendan sus directos y se habla de su disco como de los más esperados del año.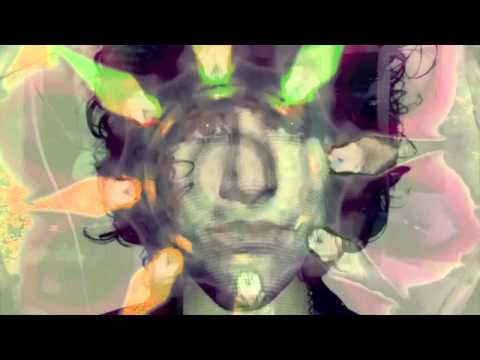 Los más veteranos de esta lista de nombres pequeños son casualmente un par de raperos veinteañeros (con apariencia de tener dieciséis): RIZZLE KICKS ya tuvieron su momento One Hit Wonder y su recorrido por todo festival británico que se precie hace un par de años, con la edición de su primer largo, Stereo Typical, donde incluían "When I was a youngster", que fue un éxito por allí, y otras canciones como "Down with the trumpets", "Stop with the Chatter" y "Mama do the Hump". Pese a su juventud han conseguido un sonido muy peculiar, muy festivo, mezclando hip hop con dancehall, algo de reagge, mucho instrumento de viento, algo de funk, pop, etc. Prometen un directo muy festivo.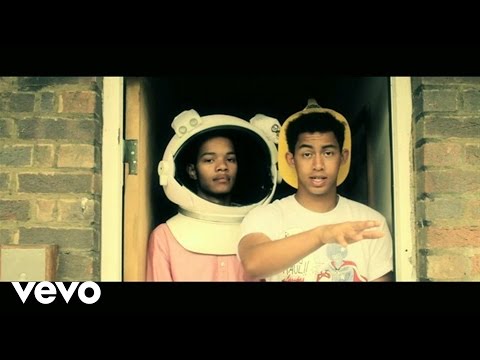 Y para terminar, CHINA RATS, unos que estaban fijos en todas las quinielas tras actuar el año pasado en el cámping y luego dentro del festival tras la cancelación de Bat for Lashes. Otra banda muy joven, sin disco editado, pero con varios singles que huelen a hit. Las críticas de su concierto del año pasado (y de su paso por Madrid) hablan muy bien de estos chicos, veremos si aguantan la presión y el hype.

"En breve" la organización anunciará el 4º cabeza de cartel, que ha sido descrito como sorprendente y gran sorpresa por periodistas de radio3.
El cartel queda tal que así:

USA pharmacy – cheapest medications, huge discounts
cheap wellbutrin without rx
, cheap online pharmacy
buy lasix (estrogens) medication cod
, cheap online pharmacy
where to buy levitra arimidex
, purchase online with no prescription needed
flagyl buyd online without rx
, buying cheap tabs and pills online
what does premarin look like
, order online generic and brand medications
order diflucan (fluconazole) without a rx online
, online ordering of meds
purchase cheap norvasc
, buy online meds – wide range of products
cod doxycycline no prescription
, get online cheap medications at our Canadian pharmacy
buy baclofen online no doctor
, buy online meds – wide range of products
cash on delivery zovirax no prescription
, buy cheap generic medications online
neurontin side effects dosage
,