En un alarde de originalidad e ínfulas de protagonismo, he decidido crear una nueva vuelta de tuerca en el apoltronado mundo de las listas de lo mejor del año, y creado la sección "couples" del año, o lo que es lo mismo, qué par de canciones son mis favoritas.
Sí, lo confieso, todo se debe a que era incapaz de elegir una canción de Nacho Vegas, qué pasa?
Auguro fracaso absoluto. Pero los premios son para los valientes, y aquí estoy. Luego también he puesto una retahíla de hits, que debían tener su reconocimientos aunque de esta manera tan cutre. Este año resulta que he escuchado poca música internacional de 2011, por lo que no haré listas de internacional. Viva la libertad!
Pues eso, empiezo con mi paseo por los mejores Par de canciones del año, o lista de couples (o twins, o doubles, o a saber)
1. Nacho Vegas – "La Gran Broma Final" + "Cómo hacer crac", de "La Zona Sucia" y "Cómo hacer crac" EP


Nacho Vegas de nuevo, sí. Lo siento, pero no puedo remediarlo. Mira que su último disco no me convenció como los anteriores, pero casi a fin de año saca EP y acabo en pie aplaudiendo y vitoreando. Enorme. "La Gran Broma Final" es sin duda el mejor single de "La Zona Sucia", y uno de los hits atemporales del asturiano; y "Cómo hacer crac" la punta de lanza del EP del mismo nombre. Ambas canciones 100% Nacho Vegas, con una melodía que se repite y una larga letra que, cargada tanto de ironía como de mala leche y casi desesperación, nos describen una ruptura amorosa en una y una situación económica, política y social que la acerca también al crac del título. Indudable ganador.
2. Pumuky "Quinta da Regaleira" + "Causa vs efecto", de Plus Ultra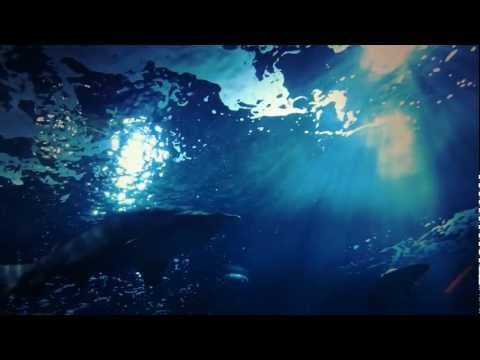 Discazo del canario, en mi TOP3 del año, llenito de hits de pop sutil, épico y envolvente. De entre ellos, me quedo con estos dos, que comparten tanto la inmediatez como la presencia de unas melodías, voz y teclados que te envuelven y abrazan: "Quinta de Regaleira" y su histora de misterios, pasiones y amantes nadando mar adentro hasta perder de vista al perseguido, y "Causa vs efecto", con una producción que recuerda a su anterior disco, corrientes de electricidad y ruiditos planeando a lo largo de la canción, voces dobladas y una melodía pegadiza pese a carecer de estribillo.
3. Nudozurdo – "Prometo hacerte daño" – "No me toquéis", de "Tara, motor, hembra"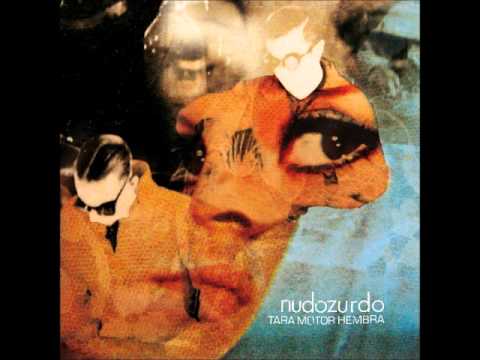 Este podría ser mi disco nacional del año. De hecho, anuncio que lo es. Vuelvo a anunciar lo que me gustan las canciones largas, con melodías que se repiten, y si a eso le añadimos un punto tortuoso y oscurillo ya lo bordan. En el disco podría encontrar 4-5 canciones por las que valdría la pena recordar 2011, pero me quedo con esta dupla: "Prometo hacerte daño", o el acercamiento al hit al uso pero versión Nudozurdo, con ese punto retorcido tanto en la música como en la letra; y "No me toquéis", más melodías cíclicas, más letras inquietantes, y un juego de guitarra y bajo de los que hacen darse cuenta lo que significa base rítmica. Y esa subida de medio tono, uff. Grande.
4. Antònia Font – "Calgary88″ + "Els canons de Navarone", de "Lamparetes"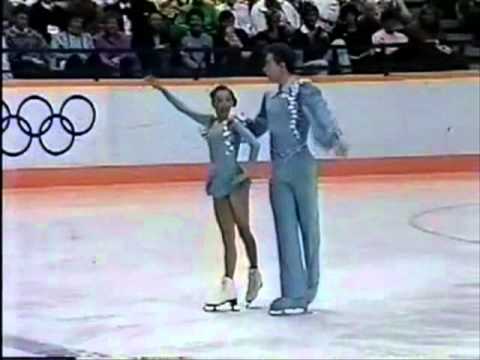 Como casi siempre sucede, Antònia Font nos muestran una colección de canciones de lo más variopintas e irregulares. "Lamparetes" no es un disco fácil, sobretodo en su segunda mitad, pero como suele ocurrir con los mallorquines, esconde alguna de esas joyas de pop marciano que les han dado popularidad. Podría elegir unas cuantas, pero me quedo con "Calgary 88", la más inmediata, la que más funciona, el hit del disco. Una pedazo de canción pop con unas estrofas espectaculares, una producción perfecta y una narración sencilla y precisa sobre una pareja de patinadores españoles que se casan en directo tras ganar la medalla de oro en las olimpiadas del 88. Tan surrealista como brillante. Y "Els canons de Navarone", quizás lo opuesto a la anterior, más dura, más difícil, pero de una belleza y una discreta intensidad que sobrecoge. Las mejores estrofas vs el mejor estribillo. Wa Yeah!
5. La Casa Azul – "Los chicos hoy saltarán a la pista" + "La Polinesia Meridional" de "La Polinesia Meridional"


Y seguimos con los hitos nacionales del año. La Casa Azul presentaba posiblemente su disco más difícil tras el éxito de "La revolución sexual" y no ha decepcionado sino que le podemos dar la medalla de WIN porque el tipo se ha currado una ristra de himnos pop sin tapujos, y sin prejuicios. Para mí el hit sin discusión del disco es "Los chicos hoy saltarán a la pista", irresistible invitación a bailar y a darlo todo, con una producción y unas melodías que suenan tan clásicas como vanguardistas, y tan de allí como de aquí. Y como contrapunto, "La Polinesia Meridional", la canción con el tempo más pausado del disco y con un sonido igualmente clásico, un bajo muy negrata, un aire Barry White y una producción cuidada hasta el milímetro. Guille Milkiway se ha hecho adulto, celebrémoslo, pues.
6. Disco! Las palmeras – "Desde hoy perfecto" + "A los indecisos", de "Nihil Obstat"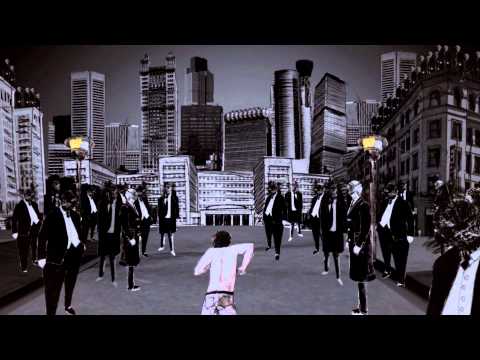 Una de las revelaciones del año, y uno de mis discos preferidos del mismo. Y con un directo brutalérrimo, además. Su disco es uno de los grandes tortazos en la cara de 2011, un hit tras hit repleto de guitarrazos, ritmos brutales, una cuerda de bajo atada a una guitarra y letras inteligentes con cierto aire político y social sin caer en lo obvio o lo fácil. Dos temazos: "Desde hoy perfecto", la más pinchable y poguera, quizás y con ese momento "Escuchad mi voz, se que tendré razón a partir de hoy". Y "A los indecisos", pura intensidad pese a su ritmo nada acelerado, y con un crescendo, subidón o estribillo de los de echar el resto y poguear como un loco aunque sea en casa o en el autobús. Qué nervios!
7. Manos de topo – "Tus siete diferencias" + "Mejor sin pijama" de "Escapar con el Anticiclón"


Otros que han pasado la reválida del difícil tercer disco, y con nota, son Manos de Topo, uno de los grupos más queridos y también "odiados" por los miembros de alababarada. Yo soy de los fans. Tercer disco, y quizás el mejor de todos, una vez pasado el factor sorpresa, gracias a la producción de The New Raemon y la preferencia de la banda a dejar de sonar tan lo-fi (o amateurs, vamos) y pasarse a las guitarras eléctricas y los teclados de verdad. Y todo eso sin perder la frescura y el ingenio que atesoran. Eso sí, la voz de Miguel Ángel Blanca (la voz de la discordia como inteligentemente tituló Mondosonoro) sigue estando allí. Tú mismo. Dos canciones? "Tus siete diferencias" y "Mejor sin pijama", dos de los mejores ejemplos de "los nuevos Manos de Topo". Letras brillantes, golpes de humor, surrealismo y realidad, perdedores y resignados, y bien arropados por instrumentos, arreglos y juegos de voces. E nor mes.
8. Lisabö – "Ez Zaitut Somatu Iristen" + "Ezereza Mugak" de "Animalia Lotsautuen Putzua"

Otra de mis debilidades. Los vascos
Lisabö
han presentado por fin nuevo trabajo tras demasiado tiempo sin saberse nada de ellos. Cambios de formación pero mismo espíritu, de hecho el sonido y el concepto del disco son muy similares a los de su anterior disco,
Ezlekuak
. Es un disco difícil, por supuesto, pero al que ayuda entrar ver a estas bestias pardas en directo. Me quedo con dos canciones, que muestran lo que hace que me gusten
Lisabö
: la mezcla entre tormenta y calma, los crescendos, los juegos de guitarras medio disonantes, la voz a grito pelao (pero donde toca, eh?) y una intensidad ahora latente, ahora patente, que te mantiene en vilo y no te suelta hasta que termina el disco. La segunda es "la balada", 8 minutitos que pasan sin darnos cuenta.
9. Nacho Umbert & La compañía – "No os creáis ni la mitad" + "El mort i el degollat" de "No os creáis ni la mitad"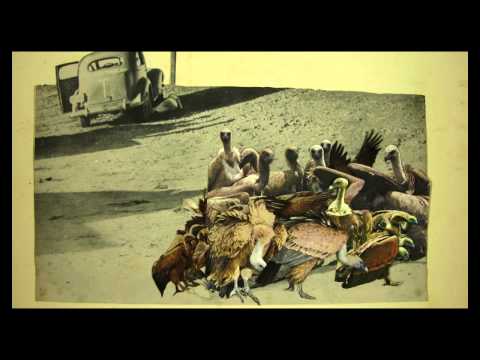 Y pasamos del post-hardcore a una canción de autor acústica, muy limpia, muy sencilla, muy agradable, con letras inteligentes, cargadas de ironía, que muestran a Nacho Umbert como uno de los mejores contadores de historias del pop patrio y con una curiosa (y desprejuiciada) mezcla de catalán y castellano en sus canciones. "No os creáis ni la mitad" pone nombre al disco y es una de las canciones que más rápido se quedan en la cabeza, que más fácil llegan. Un ritmo trotón, un punteo de guitarra que acompaña a la voz, y un teclado y un violoncello dando un toque de sutileza y contemporaneidad. Historia cotidiana cantada de forma cercana y amable. Y "El mort i el degollat", basado en el refrán típico valenciano, cuenta la surrealista historia de celos en el cementerio entre un muerto y un degollado por problemas de popularidad.
10. Fernando Alfaro – "Extintor de Infiernos" + "Camisa Hawaiana de fuerza" de "La vida es extraña y rara"


Y he aquí un grande. Uno de los grandes discos de principios de año. Fernando Alfaro ha vuelto a regalarnos un puñado de canciones 100% él, con sus neuras, sus referencias y sus malditismos, sus juegos con la muerte, con el amor y con la vida. Y esta vez, con un toque jazzy a cargo de Refree, su productor. "Extintor de infiernos" sería mi mejor canción del año si no fuera tan no se, desconcertante, con una primera parte algo confusa (en la letra) y un epílogo algo forzado. Pero su parte media es simplemente deslumbrante y sobrecogedora. Sin más que una melodía repitiéndose mientras Alfaro nos cuenta sus pensamientos tras despertarse dentro de un ataúd. "Nunca sentí mi vida como ahora que la pierdo". Brutal. Y como contrapunto, "Camisa Hawaiana de Fuerza", una luminosa historia de amor loco donde el amante se siente atado a una persona pero la mar de a gusto. "Subía de dos en dos las escaleras de tu corazón, si era una escalera de Escher me daba igual". Reverencias.
11. Manel – "Benvolgut" + "Boomerang" de "10 milles per a veure una bona armadura"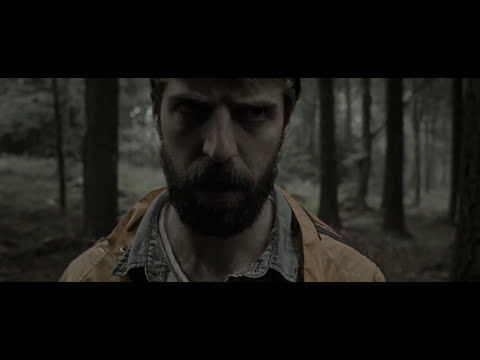 Manel tenían la difícil tarea de "estar a la altura". Su segundo disco decepcionó en principio por su pérdida de ese aire mediterráneo, y esa sencillez tan cercana de su debut. Pero el disco ahí está, se sigue dejando escuchar, tiene su manita de temazos y han vuelto a ser disco de oro en este país, a estas alturas, y cantando en catalán. "Benvolgut" es una simpática canción que dedica alguien al ex novio de su pareja. Una historia divertida donde podemos vernos reflejados, repleta de anécdotas y ese tono de "ye tío, gracias por dejarla", sobre un mar de trombones y un eterno crescendo que hacen la canción irresistible; y "Boomerang", la canción más alegre del disco, otra cotidiana, divertida y bastante menos anodina de lo que parece a simple vista historia acerca de unos preadolescentes y sus problemas a la hora de hacer funcionar el boomerang que les ha regalado su tío en una comida familiar. El estribillo parece que da bajona pero no, es justo el momento del karaoke a grito pelao. Y de dar palmas, muuuchas palmas. Canción perfecta para ir en coche, aviso.
12. El columpio asesino – "Toro" + "Perlas" de "Diamantes"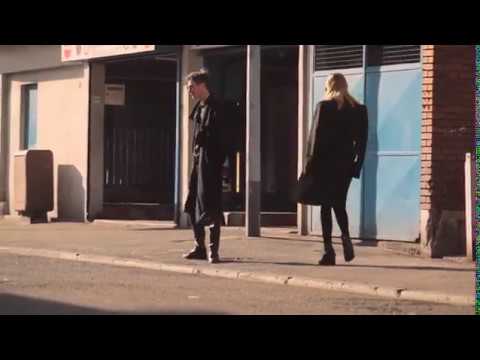 Irregular disco de los navarros, pero, eso sí, con tres-cuatro grandes canciones. Entre ellas, "Toro", la más polémica, todo un temazo lastradísimo por la letra y sus avergonzantes rimas. Si la hubieran cantado en otro idioma sería lo más, pero es lo que tiene entender la letras, que también cuentan. El subidón pre estribillo "mataderos de uralita…", me vuelve lóquer. Y "Perlas", más calmada, menos inmediata, pero mejor trabajada. Si colgáramos nuestros errores en una cuerda podríamos hacer un collar. "Ahora sé que mal es lo mejor que lo puedo hacer" Pues eso.
13. Bigott – "Cannibal Dinner" + "Le petit Martien" de "The Orinal Soundtrack"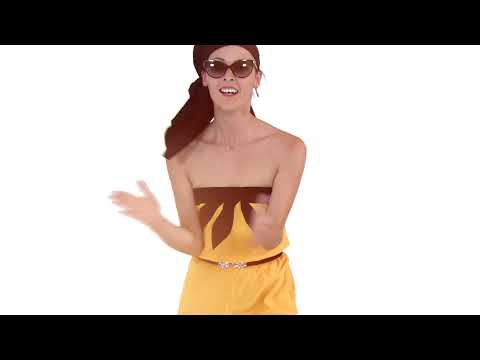 A mí de Bigott me gusta casi todo: el personaje, muchas canciones, los arreglos, la variedad estilística, el surrealismo… pero no me convencen dos cosas: que sea tan fructífero que acabe colando todo, y sobretodo su inglés tan macarrónico que parece (de hecho lo será) una parodia. Me da rabia. Y mira que la fantástica marcianada de "Le petit Martien" si viniera de lejos Pitchfork la habría encumbrado a la altura de himno, y que "Cannibal Dinner" me parece una de las más brillantes reinvenciones de un personaje posibles. Toma hit bailable con aire disco.
14. Russian Red – "The Sun, the Trees" + "Everyday Everynight" de "Fuerteventura"


Y otra que afrontaba una dificilísima reválida, quizás la más difícil de todas. Subida a la cima del Indiemainstream, adorada por muchos, odiada por otros, y sobreexpuesta hasta la extenuación, tenía todas las papeletas para presentar un disco y ser vilipendiada y devorada por las masas y medios que la ayudaron a encumbrarse. Pero, pobrecillos ellos, no ha podido ser, y Lourdes se ha currado un disco la mar de apañado, que suena fantástico, y tiene cancionacas para hartarse. Uno de los discos más bonitos del año, perfectamente producido y arreglado, y dos de los estribillos más bonitos (también, sí, qué pasa?) del año. Sin duda.
15. La Bien Querida – Queridos tamarindos – Monte de Piedad de "Fiesta"


Y otro caso parecido, pero sin haber llegado tan lejos. No sabemos dónde están los medios y las gentes que ayudaron a crear el hype Bien Querida, pero poco o casi nada se ha hablado de este disco, y la verdad es que ni aquel era para tanto, ni este es para tan poco. Quiero decir, que no ha sacado una patata esta chica. Quizás no tenga las 2-3 canciones redondas que tenía aquel, pero este, en mi opinión, está mucho mejor producido, con mucho más tino. Y me encanta cómo ponen su voz en primer plano. Elijo dos de las canciones más arriesgadas del disco, que son, además, las que más me gustan: "Queridos tamarindos" y su ritmo bailable casi emparentado con el reggeton (uy!) y "Monte de Piedad" y el Ole tus huevos por cantar encima de un ritmo de marcha de Semana Santa.
SINGLES DEL AÑO PARA maiquel_nait:
Y eso, aparte de lo presentado aquí arriba, otros temazos que deberían aparecer y como en este hilo mando yo, pues me invento esta lista y así los pongo. Todo Jitales.
1. We are Standard – "07:45 (Bring me back home)" de "Great Estate" EP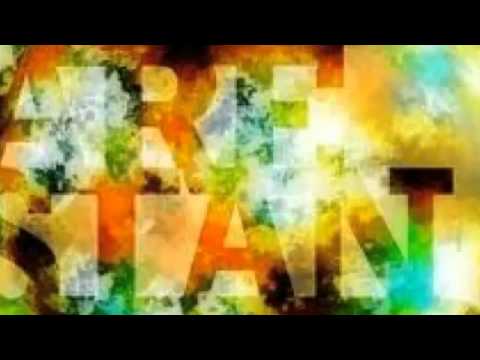 2. Ornamento y delito – "Bono es Dios" de "Adorno"
3. Extremoduro – "Tango suicida" de "Material defectuoso"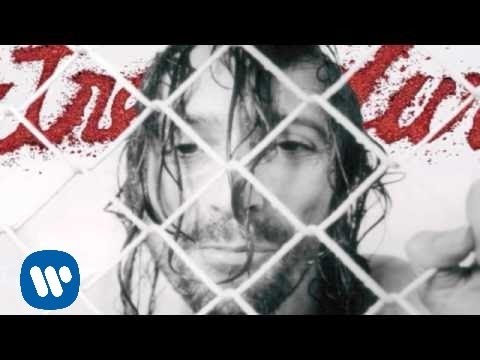 4. Lüger – "Monkey's everywhere" de "Concrete Light"

5. Anntona – "Caramelos con droga" de "Grandes males, remedios regulares"
6. Lagartija Nick – "Supercuerdas" de "Zona de Conflicto"

7. Odio París – "Cuando nadie pone un disco" de "Odio París"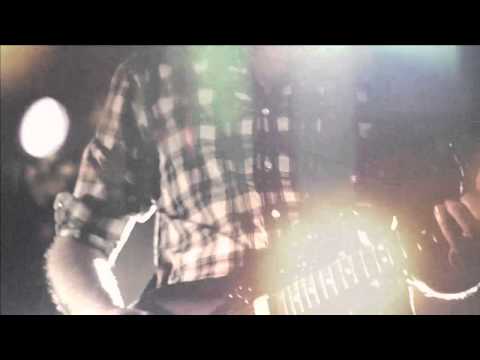 8. Doble pletina – "Música para cerrar las discotecas" de "Música para cerrar las discotecas" Single

9. John Talabot – "Families" de "Families"

10. Gilbertástico – "Todas me dejan" de "Versalles"

Podeis escuchar casi todas las canciones así seguiditas en esta lista de Spotify