Sí, es cierto, hacía mucho que no hablábamos de esto por aquí. Y quizás ha sido un gran alivio para los lectores, cansados de tanta noticia de festivales modernos y tal. Lo siento mucho. Estoy de vuelta tras mi periodo internacional y voy a seguir con esto.
Y más que nada porque hoy mismo han anunciado al nombre que encabezará este año el FIB Heineken, y se trata de los sin pares Gorillaz, con el montaje, invitados, proyecciones y parafernalia que ya mostraron en Coachella y que les llevará a hacer muy pocos conciertos este año en todo el mundo. Así que gran noticia que los tengamos aquí, sin duda, gustos aparte, uno de los grandes nombres que giraban este año y un tanto para el FIB, que va completando un, de momento, buen cartel, a expensas de lo que quede por anunciar.
Ponemos un video de la actuacion de Gorillaz en Coachella, para hacernos una idea de lo que podremos ver en el Escenario Verde este verano. Próximamente anunciarán los invitados al concierto, que acompañarán a la banda virtual, proyectada, y a la banda real, Damon Albarn y compañía, ahora ya definitivamente en primer plano y dando conciertos de verdad.

Como no hemos podido seguir como hubiéramos querido el devenir del cartel mediante entradas dignas, paso a hacer una selección de 10 actuaciones destacadas para el que escribe, de lo añadido al cartel desde que me fui, en esta edición del FIB donde la serie media toma especial relevancia. Tras el «more», la selección.

Charlotte Gainsbourg
La hija de Serge Gainsbourg y Jean Birkin presenta disco compuesto por Beck. A medio camino entre la chanson, el pop y las rarezas del americano, el disco acumula un buen número de grandes canciones. Arropada por una completa banda, promete ofrecer un gran concierto. Lo que nos gustan los grupos franceses en el FIB.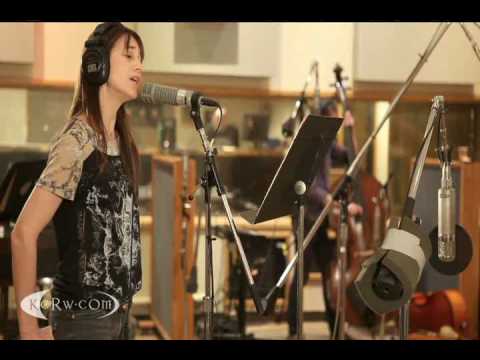 Broken Bells
Proyecto recién salido del horno, a pachas entre el cantante de The Shins y el ubicuo genio Danger Mouse. Compuesto entre los dos, el resultado es una suerte de pop a lo Shins pero pasado por una batidora de ruidos, sonidos ajenos al estilo y ritmos negros y casi electrónicos. Todo tocado de forma muy orgánica, y acompañados por un buen número de músicos en escena.

Ray Davies
El cantante de The Kinks ha anunciado un concierto de éxitos de su antigua banda, junto a canciones de lo que será el nuevo disco de ella, ya que parece ser que tiene previsto sacar disco de The Kinks en breve. Una de las «viejas glorias» que cada año aparecen en el cartel de Benicàssim, que no ha dejado de tocar, de sacar nuevos discos y de girar. Añadirá un punto nostálgico en el escenario Verde, sin duda.

DJ Shadow
Un clásico del Hip Hop y de la electrónica, uno de los grandes nombres de ambos estilos gracias a su «entroducing». Ya ha pasado por el Fib y por otros festivales, como el Summercase de hace unos años, y siempre con buena nota. Uno de los nombres de prestigio del cartel en su lado más electrónico y bailable. Organ Donor volverá a ser el gran momento de su actuación, sin duda.

Foals
Tras la espantada del año pasado vuelven a aparecer en el cartel, a ver si esta es la definitiva. Vienen presentando su segundo disco, un trabajo más pausado y ups, maduro, pero que viene cargado de grandes temas, y de las premisas de este grupo: melodías pegadizas, riffs entrecortados y un sonido a medio camino entre Battles y la música africana, todo bien pasado por la batidora rock.

Mumford and Sons
Una de las sensaciones británicas del año, en un estilo algo sorprendente para ser de donde son. Un sonido púramente americano, que recuerda directamente a Fleet Foxes pero en clave más pop, pero jugando igualmente con las armonías vocales, las instrumentaciones clásicas y el sonido a desierto. Eso sí, con crescendos y banjos desatados, que son británicos. Pitchfork los hundió en su crítica, pero han girado con gran éxito por EEUU y actuado en el show de Letterman y todo.

The Temper Trap
Un grupo australiano de moda. A medio camino entre el pop, el rock y la electrónica, con un cantante pura emoción y melodrama y un par de singles colocados en películas y series de éxito que les ha catapultado al reconocimiento mundial. Uno de los must de la temporada, veremos dónde acaban.



Vampire Weekend
Este es su año. Segundo disco, y número 1 en ventas en EEUU, entre otros países. Su segundo disco sigue sonando a Paul Simon y a África en clave pop saltarín, pero un poco menos. Han tirado más por el pop y el rock y por llenar el disco de melodías pegadizas y hits a cascoporro. Excesivo para el que escribe que se les ponga en letras grandes, pero uno de los grupos de la actualidad sin duda.



Standstill
De entre todo lo español que hay confirmado, que es mucho y en general muy bueno, me quedo con Standstill, que han sacado un disco tremendo, por concepto y por ejecución, así como por evolución de un sonido y por originalidad y riesgo. Adelante Bonaparte será uno de los discos nacionales del año para Alababarada sin duda, y sus directos no suelen defraudar (ya fueron concierto del año para nosotros hace unos años), por lo que esperamos con ansias el traslado de un disco tan complejo al directo, y más en un marco como el FIB (y el Auditori del Primavera, que san Solape nos tenga en cuenta).

Peter Hook performing Unknow Pleasures
Esto no sabemos si nos hace ilusión o nos da miedo. Peter Hook ha anunciado un homenaje a su antiguo grupo, Joy Division, y a Ian Curtis, tocando íntegramente el primer disco de la banda, el Unknown Pleasures. Esto puede sonar tanto a buen corazón y ganas de hacer un homenaje digno a su excompañero y a su más mítico disco, como a ganas de sacar dinero y a rabieta tras haber dejado a New Order. No se sabe nada todavía de los músicos que lo acompañarán, ni de quién hará de Curtis en directo, simplemente tienen un par de fechas en Reino Unido a partir del 15 de Mayo. Entonces veremos si vale la pena y si podemos asistir a un momento mágico escuchando en directo (y con respeto y como toca) uno de los discos que más han influido a los «indies» de toda la vida. Escuchar «She lost control» o «Disorder» como nunca han sonado debe cuanto menos acercarse a eso.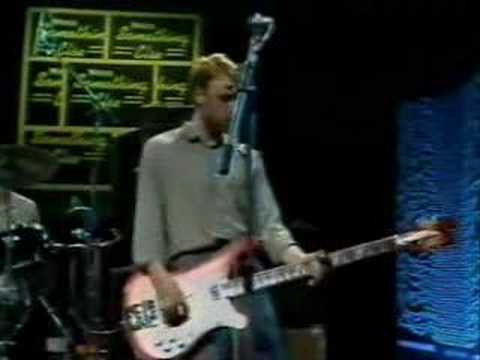 Cartel por días (donde se les han colado ASH y Efterklang)