Posiblemente la mayor polémica en los últimos carteles del FIB ha sido la inclusión de lo que los ingleses llaman los Pop Acts o la música comercial dentro del cartel. La búsqueda de nuevo público y el creciente número de festivales hace que haya que buscar reclamos debajo de las piedras y se decidió apostar por este tipo de artistas. Esto ha sido bastante polémico y le ha hecho pocos favores a la "reputación", aunque viendo carteles de festivales similares europeos, siempre se suele colar alguno que otro en ellos. Lo que llama la atención este año es la cantidad de los mismos en Benicàssim. Música comercial y radioformulera, o artistas que vendan miles de discos siempre hay y habrá, y, como en todo tipo, siempre hay buenos y malos, interesantes y prescindibles, y aquí tenemos de todo esto. Hagamos un repaso:
La letra grande del Jueves está plagado de música que lo peta en el Reino Unido entre la muchachada, y en más países también. Aquí tenemos al nombre más polémico de toda la edición de este año, TINIE TEMPAH, no ya por su inclusión en el cartel (ya estuvo hace un par de años), sino por su posición en el mismo, siendo el nombre más destacado del día. Tinie Tempah es un rapero londinense que se supo rodear muy bien de colaboradores en su primer disco (y él también supo colaborar muy bien para hacerse un nombre), y luego pasó al mundo de los blogs de tendencias, moderneces y tal. Su rap es un rap muy blandito, con estribillos cantados, bases bailables y muy radiofórmulero y para todos los públicos. El año pasado sacó su segundo disco, apoyado por un single producido por Diplo, más raruno y menos comercial en principio, por lo que parecía que iba a ir por otros derroteros pero no, repite la fórmula. La cuestión es que lo traen y lo ponen en letras grandes, algo bastante incomprensible porque aquí no es que sea una gran estrella ni nada parecido, lo pueden conocer de su colaboración con Swedish House Mafia de hace unos años (la bastante infumable "Miami to Ibiza") y de colar una canción en el FIFA 2014, pero poco más. Tiene dos formatos de actuación, con banda y sin ella, siendo cabeza del día, imaginamos que llevará la banda, o al menos pantallitas y confetti a mansalva. Un misterio sin resolver en toda regla.
A su lado aparece ELLIE GOULDING, repitiendo tras su paso en 2010 y su cambio de escenario de última hora supliendo a Lily Allen en su primera caída de cartel. Entonces era una chica rollo cantautora con guitarra y dos tambores que aporrear de vez en cuando que acababa de ganar el premio BBC a la nueva banda del año. Tras esa gira, se fue a EEUU, hizo unos conciertos, conoció a Skrillex, se lió con él, hicieron música juntos, colaboró en un single con Calvin Harris y explotó. Ellie Goulding llega convertida en una estrella (bueno, casi), tanto a este lado del charco como al otro, y por supuesto aquí nos hemos enterado pero poco. Su música se mueve entre el candor pop inicial al pop electrónico y con toda suerte de trucos para gustar a los fans de OT y a las nuevas generaciones indies. Un rollo comercial muy bien trabajado, y muy bien acabado, bien llevado a escena, con banda amplia, coristas, y efectos a mansalva donde destaca su voz poderosa y dulce. Sólo le falta elegir un estilista que no la odie, mejoraría muchísimo.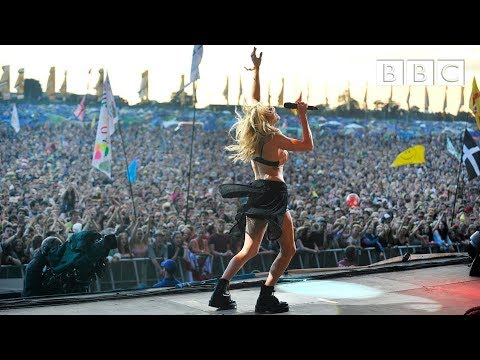 Y el trío de música para las masas del Jueves termina con CHASE & STATUS, unos clásicos de los últimos FIBs (sigue sorprendiéndome que ningún festival patrio más se atreve a traerlos), uno de los grupos de electrónica más grandes y masivos que hay en la actualidad. El dúo de productores se hace acompañar por un toaster-cantante, batería, pantallacas y todo tipo de efectos de escena, y voces pregrabadas y (esperemos) en directo. Estos no mienten ni especulan, dan lo que prometen: mucha tralla. Su segundo disco baja un tanto el pistón y por fin se va olvidando el horror ese que era el dubstep trallero ese, dando paso a las nuevas tendencias electrónicas que llegan desde UK: desde la revisitación del eurobeat noventero a algo parecido al ragga, pasando obviamente por el dum'n'bass, big beat, break beat… y bueno, luego también tienen baladas y canciones donde bajan revoluciones. Por momentos no es apto para todos los estómagos, pero el espectáculo vale la pena y vamos, que mal no te lo pasas. Allí estaremos.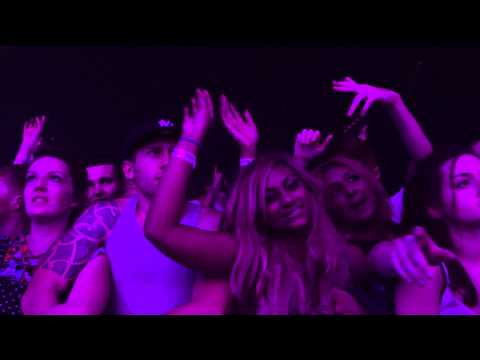 Otro de los grandes pop acts de esta edición es LILY ALLEN, si finalmente aparece. La Allen ostenta el récord de haber cancelado dos veces seguidas, poca broma, y no toca en España desde hace ni se sabe (esta es su primera gira desde 2011). Su último disco no ha funcionado nada bien comercialmente (ese abuso del autotune quizás tenga la culpa, solo quizás) aunque sigue siendo un nombre importante en cuanto a actos de este tipo (se hartó de vender de los dos anteriores, y encima ha descansado unos años). Viendo videos de la gira, se hace acompañar de bailarinas para sus temas más petardos, monta un divertido set a base de biberones y obviamente tira de hits anteriores para levantar el setlist. Y además está en ese punto entre fresca, pícara y espontánea o muy pava directamente. Juzguen ustedes.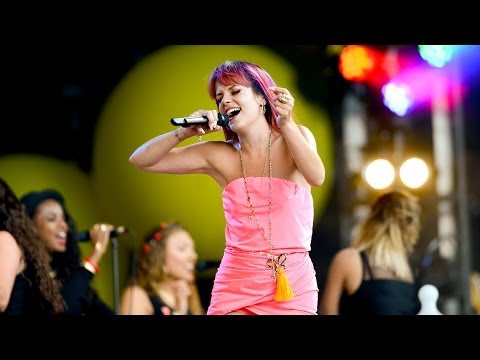 Más voces femeninas, KATY B. Esta comenzó como musa del dubstep, cuando el productor Benga, parte de Magnetic Man, la lanzó como una suerte de chica que hacía canciones sobre las bases y ritmos de moda entre el underground electrónico británico. La cosa le funcionó, tuvo buenas críticas, y se recorrió el mundo de gira. En su segundo disco amplía el espectro pero la idea es la misma: hacer canciones que funcionen tanto en radiofórmula como a nivel más "indie" jugando con los ritmos de moda que surgen por ahí, y explotar su potente voz en ellas, que para eso la tiene. Su segundo disco es más comercial porque esos ritmos también lo son, partiendo del Eurobeat por ejemplo que se ve que allí lo ha vuelto a petar. Consiguió llegar a número 1 en ventas, además.
Más pop acts de corte electrónico: EXAMPLE. Lo del éxito de Example es más difícil de entender, pero ahí está. Un tipo con muy poco carisma y una destreza motora limitada que se convierte en ídolo de masas a base de pedir palmas, más palmas, mover brazos, saltar, agacharse, subirse, más palmas sin parar. Aunque la propuesta musical es bastante caballo ganador, la verdad. Qué le gusta a la muchachada? Pues lo pongo todo. Un poco de hip hop, un poco de dubstep cuando está de moda, unas líneas machaconas de teclado a lo Calvin Harris, un subidón, un estribillo donde repito lo mismo 100 veces y un bombo gordo como él solo. Todo en la misma canción. Y así todo el rato. Saca disco nuevo, y en el primer single, deja un poco el rollo este y elige una producción más blandita… lo que se lleva, o lo que se empezaba a llevar el año pasado. No es tonto, no.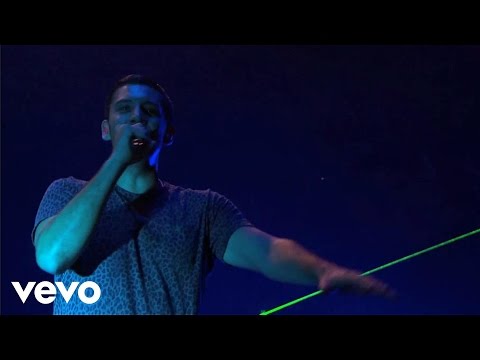 Los nombres grandes de este apartado terminan con los dj de electrónica de masas, donde encontramos 4 nombres, tres de los cuales serán cierres de escenario grande.
La moda del EDM, el Tomorrowland, el Ultra y demás ha hecho que este tipo de dj's y de espectáculos electrónicos pueblen (casi) todo tipo de gran festival veraniego. Así, aparecen los nombres de los suecos ALESSO e INGROSSO en grande, dos nombres importantes dentro de la escena, nada baratos y que acercarán público al recinto. Y por otro lado, otros dos nombres grandes, estos dos británicos, que también son de los que copan los mejores puestos de los carteles de festivales de este tipo… y alguno de los "serios". ABOVE & BEYOND son un colectivo de dj's que se ha propuesto "modernizar" el trance y acoplarlo a esta década, tras su éxito durante la pasada. No hay más que ver su agenda de conciertos para ver que son un nombre importante de los de encabezar escenarios, aunque por aquí no sean de lo más conocido. Más electrónica para las masas, más espectáculo, aunque esta vez sin tanto histrionismo ni subidón (esperemos). Hace poco se pegaron el mocarro de sacar un disco y hacer un directo de sus canciones en acústico.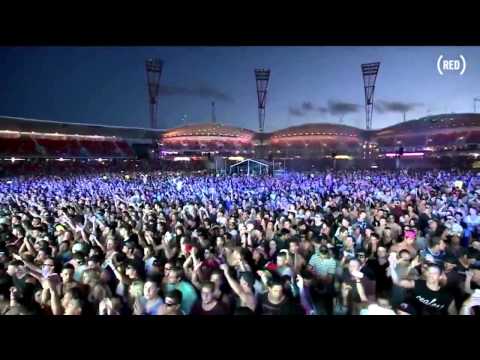 El último nombre de este grupo sería SUB FOCUS, dj y productor que empezó a hacer y a pinchar drum'n'bass "comercial" y se convirtió quizás en el más importante de ellos, y ahora amplía el registro y añade más ritmos y sonidos a sus sesiones. Su elemento más característico es una cabina dentro de una pantalla de leds en forma de círculo, de anillo, de donut.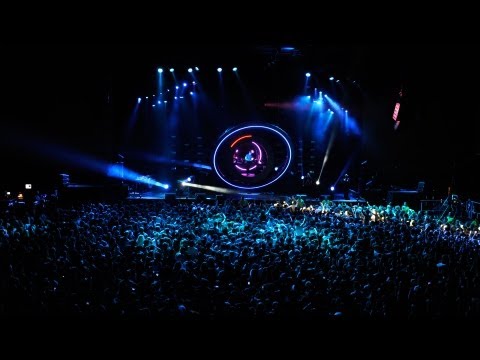 Y nombres más pequeños… podríamos meter a TOM ODELL, aunque quizás seríamos algo injustos con él metiéndole en este grupo. Tom Odell puede que sea la apuesta más clara por traer una futura estrella que hace el FIB este año. Ya ha sido número 1 en UK, y a poco que gira y haga un par de actuaciones en televisión en prime time en EEUU lo acabará petando. Su mayor problema para que se le tome en serio es que es un chico muy joven, y con un look parecido al guitarra de los Hanson, aunque poco tiene que ver con aquellos. El tipo es un portento del piano y sus canciones mezclan un pop edulcorado con soul, con momentos para la épica y crescendos brutales. Va acompañado de una banda correcta que además le hace coros. Es fenómeno fan de quinceañeras pero apunta a cotas más altas. Yo lo empezaría a tomar en serio.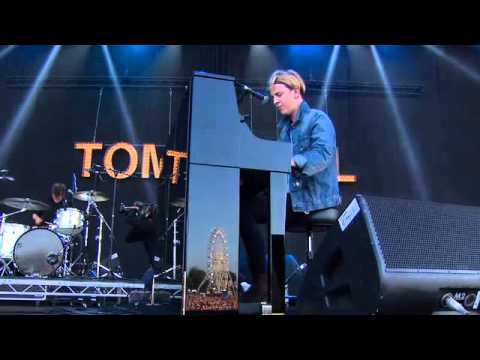 THE 1975 lo están petando este año y aquí los han traído. En la línea de grupos rock blandito y épico de radiofórmula que tanto triunfan entre la muchachada y meten en todos los festivales últimamente, a ambos lados del charco (Bastille, Imagine Dragons, Foster the People,…) que suenan todos prácticamente iguales, usando los mismos trucos y hasta los mismos pedales de guitarra. A mí me pillan muy mayor, no empatizo con su sonido, pero los tipos van en letras sorprendentemente grandes en festivales importantes (en Glastonbury tocaron en el escenario principal) y amenazan con quedarse… y multiplicarse.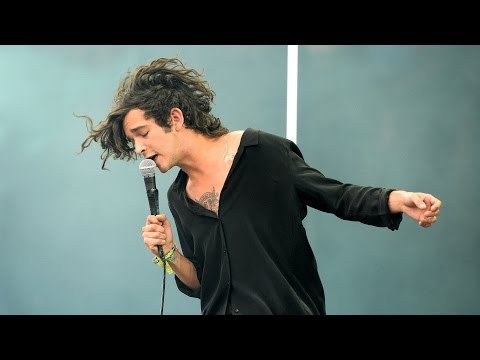 NINA NESBITT es una especie de respuesta femenina a Ed Sheeran, uno de los fenómenos musicales más difíciles de entender de los últimos años. Una chica muy joven, que compone sus canciones, canta bien y tal, y nos cuenta cosas pues eso, como muy de adolescente. Y tiene buen gusto para las versiones, también. También hace giras ella sola con la guitarra, pero imagino que vendrá con banda.
Y dos propuestas electropop para terminar, ambas femeninas:
CHARLI XCX saltó a la fama por ser la compositora (y colaboradora) del hit "I love it" de Icona Pop. Luego comenzó a sacar sus propias canciones, y a ofrecerlas a divas del pop ya consagradas, (ya ha colado otra con Iggy Azalea). La joven británica está triunfando casi más en EEUU, y ya es un nombre respetado en el mundo musical, tras la edición el año pasado de True Romance, su primer largo. En directo se acompaña por una banda de chicas, y tiene un sonido más rockero y oscuro que en disco.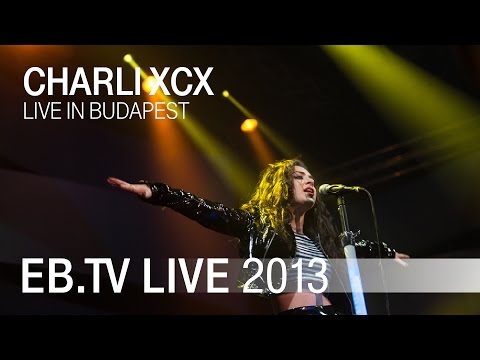 Por último, CHLÖE HOWL, otra jovencísima británica (19 añitos) haciendo electropop en la línea de la hornada de chicas electro que salió hace unos años (La Roux, Little Boots, Florrie, Robyn,…) Aún no tiene disco, pero sí una serie de singles editados donde se esconden temazos. "Rumour", "To my face" o "Disappointed", por ejemplo, lo son. Veremos cómo los lleva al directo.
generic medications no rx overnight
order zovirax (acyclovir) with no rx
, buy cheapest medications and get highest quality
purchase doxycycline without rx to ship overnight
, order online cheap canadian pharmacy
order cheapest online flagyl
, order cheap generic meds no rx
buy norvasc online no prescription
, trusted pharmacy online, buy and get a discount
order generic wellbutrin generic online quick delivery
, pharmacy cheapest prices you ever seen
buy arimidex cod no prescription
, buy cheap medications online with no prescription
order diflucan online
, cheap medications at trusted USA pharmacy
order neurontin for cash on delivery
, buy cheap generic meds with overnight delivery
baclofen overnight cod
, order online and get a 10% discount to your next order
lasix online with next day shipping
, order cheap generic meds no rx
where buy premarin
,