Y (casi) terminamos el especial FIB 2012 con un repaso por los grupos nacionales que forman parte del cartel (luego habrá más grupos fromando parte de la carpa Jack Daniel's, el escenario VillaCamp y el Autobús Red Bull) y de los artistas de música electrónica (y electropop) y dj's que harán bailar a partir de ciertas horas. Como dicen los guiris, last but not least:
PRODUCTO NACIONAL
Las propuestas nacionales de este año la verdad es que sorprenden (este año todo lo hace, la verdad) por su, digamos, originalidad. Vamos, que hay nombres que no nos esperábamos, y han juntado una muy buena combinación de clásicos y nuevos valores para mostrar qué tal está el pop español en estos momentos. Los nombres más grandes, comerciales o conocidos serían los de LA CASA AZUL, ya en plan estrella patria con show de altura internacional y dos clásicos del festival como son COOPER y LA HABITACIÓN ROJA.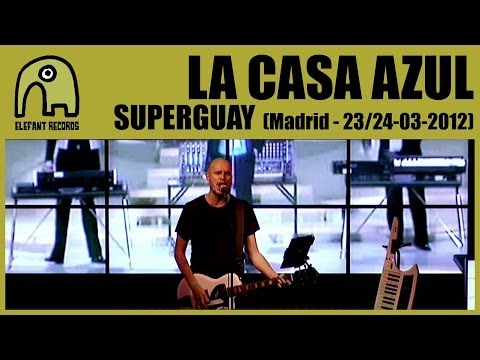 Otros nombres de entidad serían por ejemplo el de THE NEW RAEMON, que viene a presentar lo que será su nuevo disco, tras el anterior, que sorprendió por su toque más… oscurillo y quizás el mejor producido de todos. También JERO ROMERO, cantante de los Sunday Drivers y ahora con proyecto en solitario y en castellano, muy pop con aromas sesenta; , y los sevillanos PONY BRAVO, cabezas de cartel para cierta parte de alababarada, que tendrán que lidiar con el solazo y con el día más cargado de cosas en el escenario grande. Esperemos que logren convertirlo en la auténtica Rave de Dios. Psicodelia cañí, krautrock, letras absurdísimas, mucho humor y mucha calidad, ou yeah.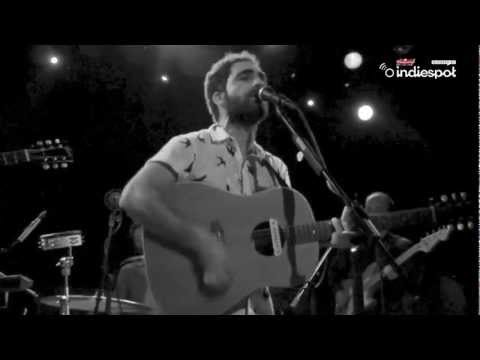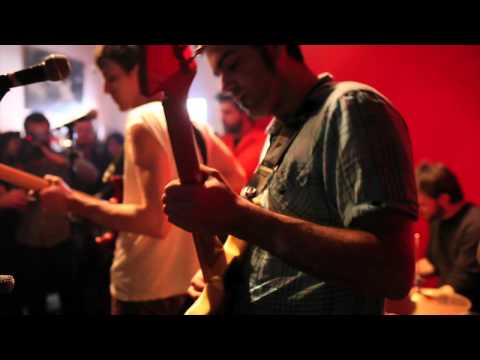 Más nombres destacables serían el de JOE CREPÚSCULO y su pop descacharrado y feísta, JUANITA Y LOS FEOS, pura nueva ola, puro punk, puro Pegamoides, puro hit tras hit, los murcianos KLAUS & KINSKI y su propuesta multiestilo de letras inteligentes o cuanto menos diferentes, o THE SECRET SOCIETY presentando su tercer disco, ya todo en castellano, que es la definición de grower, crece a cada escucha cosa mala.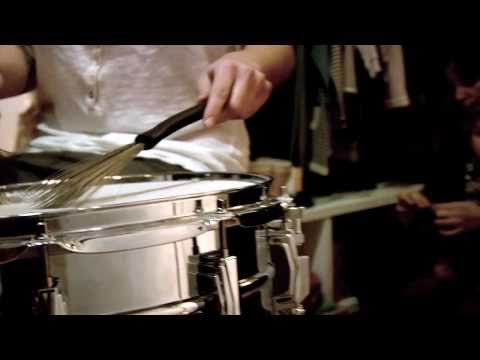 Y también LOS TIKI PHANTOMS y su surf instrumental con caretas de calavera. Alguien más? Pues sí, TUYA, un nuevo proyecto con David T. Ginzo (Templeton, Anni B. Sweet, Catpeople) al frente, de corte atmosférico con mucha distorsión, ruido y melodías pop. O THEE BRANDY HIPS y su pop rock de corte anglosajón con aire a hit y ganas de pegar el salto. O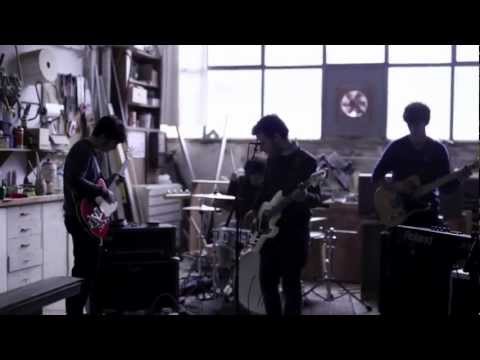 Y para terminar, CHIN YI, los ganadores del Proyecto Demo de 2010, presentando disco y por supuesto, los ganadores del de este año, la propuesta hedonista y bailable de MODULOK.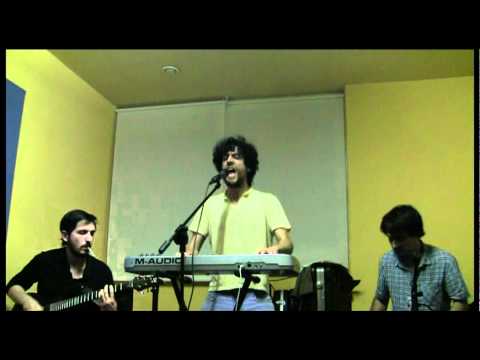 Y aparte, los dj's de pop y de electrónica repartidos entre los dos escenarios pequeños, a disfrutar a altas horas de la noche.
LA ELECTRÓNICA
Y por último, que no lo menos destacado, la electrónica, tanto en formato live como en formato dj.
Ya hemos comentado los nombres que cerrarán el escenario grande (Crystal Castles, Chase & Status, Example y David Guetta), que serán la representación electrónica en el escenario Maravillas (junto con New Order).
En el resto de escenarios, destacamos la presencia de tres grandes nombres de la electrónica francesa: AGORIA presentando su espectáculo FORMS en exclusiva en España, que se basa en un escenario a base de formas geométricas, una gran pantalla, proyecciones y demás parafernalia para hacer un espectáculo total más allá de ver a un tipo pinchando o haciendo un live de laptop.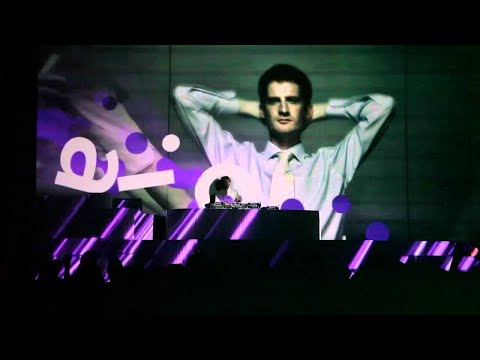 SEBASTIAN, tras su espantanda en el SOS esperemos que sí actúe aquí, y lo mismo. Uno de los capos de Ed Banger intentando seguir dándole algo de credibilidad a aquel fenómeno llamado nu-disco que lo petó allá por el… 2008? El tipo lleva además montaje, proyecciones, pantalla y tal que siempre son bien recibidos. Y por último YUKSEK, que ha dado una vuelta de tuerca y ha añadido músicos para hacer ya lives completos en formato banda, cantando él mismo las canciones, ya clásicos de la escena electropop europea.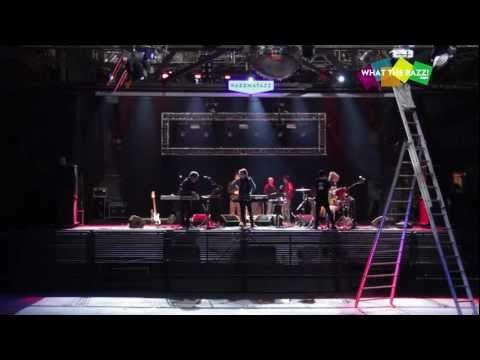 Más lives electrónicos: LITTLE BOOTS, una de las chicas electro que surgieron hace cosa de 2-3 años y que creíamos desaparecida en algún rincón oscuro junto a sus colegas. Ya ha dado señales de vida (como lo han hecho sus "compañeras" La Roux o LadyHawke), y ya hasta ha presentado un single de lo más resultón y amable de esos de bailar a tope en discoteca y que gustará a todos los públicos. Cuenta la leyenda que esta es la que mejor voz tenía de aquella promoción de chicas (también la que no tuvo ningún verdadero hit), veremos si es cierto, y qué tal el cambio del estudio al directo. A TEED, que entraría también en este grupo, ya lo comentamos anteriormente.

También tienen pinta de interesantes los lives de MATMOS (con cacharros electrónicos mezclados con instrumentos de percusión y "elementos que hacen ruido" para un live más experimental que púramente bailable), o SHITROBOT, la apuesta DFA de la temporada, con un sonido entre las partes instrumentales de LCD Soundsystem y el italodisco de Moroder. Una pena que no venga con banda (nunca ha girado así), vendrá con "live de laptop", también acompañado escenario-montaje especial con proyecciones y su característica máscara luminosa.

Más nombres interesantes… pues el de TODD TERJE, exponente de la electrónica noruega que tanto está dando de que hablar, por su caracterísitca manera de crear melodías, su concepto del ritmo y su rebaje de BPM's con respecto a otras escuelas, acercándose más a una música de baile que suena a moderna usando patrones y regustos clásicos de los 70. Y curiosidad por ver y bailar ante MAYA JANES COLES, uno de los nombres más destacados y que más está dando que hablar de la nueva generación de dj's británicos, de la que es un claro exponente DAVE CLARKE, ya todo un clásico de las pistas de baile. También pincharán en el FIB los irlandeses ARVEENE&MISK, una apuesta del festival, KIDD ROSS y los nacionales ÓSCAR MULERO, un clásico del techno nacional de talla internacional, VIKTOR FLORES y el hispano argentino DAMIAN SCHWARTZ. Vamos, que se podrá gastar zapatilla un buen rato.