Hace unos días se cerró el cartel del FIB 2012 en cuanto a artistas y grupos que actuarán en los tres escenarios principales. Tras meses de rumores, confirmaciones, alegrías y decepciones, ya tenemos lo que será, sobre el papel, la edición 2012 del festival castellonense.
Vamos a echarle un vistazo general al cartel, que visto en conjunto, vuelve a destacar por su eclecticismo, su extraña composición y su diversidad de propuestas, y entre el cual se esconden muchas cosas a descubrir y otras muchas a disfrutar.
Cabezas de cartel y grandes nombres.
Los cabezas de cartel y grandes nombres (o nombres escritos en letras grandes) son los que muchas veces definen lo que es el festival, y sin duda son los que hacen que las entradas vuelen o no se venda una escoba. No dejan de ser pocos nombres con respecto al grueso del cartel, pero sí es cierto que son, en teoría, los que deben justificar el precio de un abono, y los que deben hacer que la gente acuda en masa. La organización del FIB 2012 propone 7 nombres en letras grandes, más otros 2 que estuvieron siempre hasta la distribución por grupos y escenarios.
Los grandes cabezas de cartel de este año destacan tanto por su "falta de actualidad" como opr su miticismo. Por un lado tenemos bandas míticas de los 90 que se reúnen tras años de jugar al gato y el ratón (Stone Roses), grupos míticos de los 80 que giran de nuevo por Europa con alguna baja en la formación (New Order) y uno de los nombres más destacados de la historia de la música popular de la historia (Bob Dylan). Estos tres nombres deberían ser suficientes como para justificar una buena entrada, pero parece que bien este no era el año de juntarlos, o bien la jugada no ha acabado de salir bien, viendo las reacciones del público. No sabemos cómo van las ventas realmente pero sabemos que no se agotan los abonos, por lo que parece que el sold out no se llevará a cabo. Quizás la inclusión de estos nombres han alejado a un grueso de público joven que buscan ver a bandas actuales (aunque sean siempre las mismas) antes que a mitos vivientes que influyeron a sus grupos actuales preferidos.
BOB DYLAN… pues es Bob Dylan. Con sus 72 años recién cumplidos y su voz pidiendo la jubilación, vendrá al FIB acompañado de una gran banda y dispuesto a pasear, reinventar y versionear sus propias canciones, para deleite de algunos y estupor de otros. No será un concierto fácil, que nadie se espere un hit tras hit como si fuera un disco, al señor Dylan le gusta reinventarse y jugar con el público, y tiene derecho, capacidad, canciones y músicos en escena para hacerlo. Veremos qué tal sale. Indiscutible cabeza de cartel del año.

THE STONE ROSES son una incógnita en directo, no ya en cuanto a música, que seguramente serán una apisonadora y unas máquinas de hacer bailar, sino en cuanto a la voz, con el díscolo y controvertido Ian Brown en ojo y boca de todos. Si consiguen enseñarle a cantar o logran que suene bien la voz, tenemos conciertazo seguro. Lo bueno de las reuniones es que presentan siempre un grandes éxitos, y eso no suele fallar. Este fin de semana tocan dos veces en Barcelona, a ver qué cuentan de los conciertos. A ver si se ganan la adoración.

Como lo tendremos con NEW ORDER a poco que le pongan ganas. Sin Peter Hook en la formación, y con abogados de por medio, vienen a Benicàssim por primera vez con un espectáculo que han girado por América y Oceanía, con un sonido rejuvenecido, pantalla con proyecciones y batería de hits capaces de hacer bailar a un muerto. Escuchar en vivo y bailar Blue Monday, Bizarre Love Triangle o True Faith deberían ser de esos momentos mágicos de recordar siempre.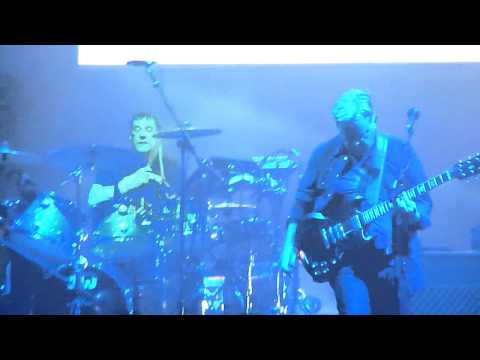 El jueves comparten lo más alto del cartel dos nombres: FLORENCE + THE MACHINE, que es el nombre más actual de todos los que encabezan días esta edición. Florence viene a presentar su segundo disco, ya encumbrada en lo alto de listas de medio mundo, con halo de estrella de verdad y espectáculo a la altura. En esta gira parece que ha corregido varios aspectos que hicieron chirriar un tanto su concierto en el Primavera Sound: La banda suena más en primer plano, su voz comparte protagonismo con coristas, y ella está más comedida, salvo algún momento puntual, donde se desmelena. Lleva pedazo de banda y de set, y promete mucho. El otro nombre son AT THE DRIVE-IN, uno de los grupos más sorprendentes de ver en el FIB y que quizás abra el camino a ver en el futuro eneste festival a otro tipo de propuestas que nunca han tocado por aquí como Queens of The Stone Age, Pearl Jam, Foo Fighters o Nine Inch Nails. At The Drive-In fueron un nombre destacado de la escena del hardcore y el post-hardcore americano de los 90, y de sus cenizas surgió el grupo The Mars Volta. Sus discos son un compendio de guitarrazos, cambios de ritmo a diestro y siniestro, abanico de recursos guitarriles y voces al límite. Pura energía, puro alto voltaje. Ojito con lo pogos.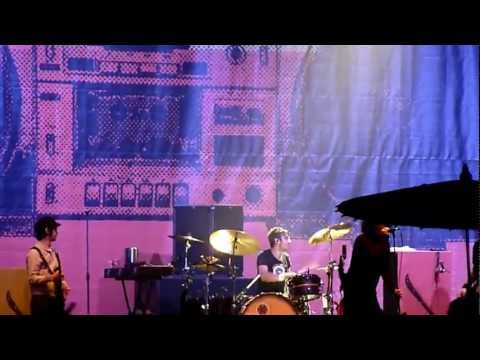 El resto de grandes nombres son los de NOEL GALLAGHER'S HIGH FLYING BIRDS, que este año se recorre todos los festivales de Europa. Con un disco aceptable que incluye un par de canciones de notable alto, su presencia en lo más alto del cartel aquí y en todas partes se debe seguramente a su decisión de tirar de hits de Oasis para completar los set lists y contentar al público. Su hermano decidió no hacerlo y aún debe estar reconcomiéndose, por el dineral que habrá dejado de ganar por ello. Noel además ha sido siempre el hermano "serio", por lo que la calidad del concierto está, a priori, fuera de toda duda.


DIZZEE RASCAL y DE LA SOUL son los grandes nombres del rap de este año. Uno como figura ya consolidada como el artista más importante del rap británico, y otros como grandes clásicos del americano; ambos presentarán nuevos trabajos discográficos en el escenario Fiberfib, perdón, Escenario Trident Senses. Así podremos apreciar las diferencias entre el rap británico (de bases más electrónicas y más orientados a la pista) y el americano (de bases más funk) y disfrutar de ambas.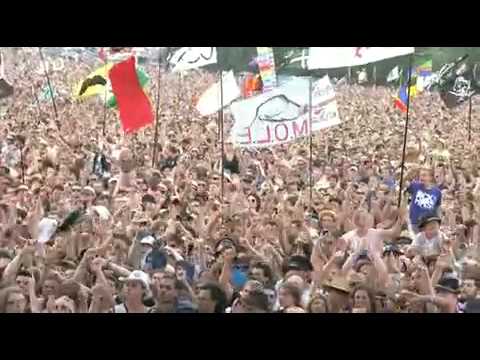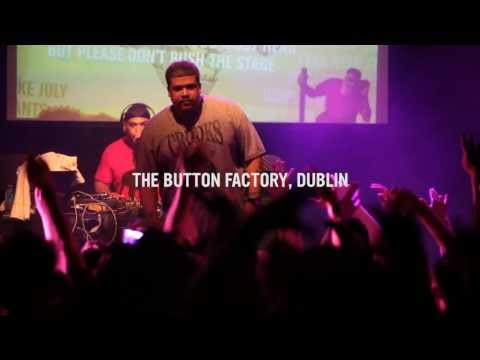 Y por fin… DAVID GUETTA! El nombre más polémico y al final sobre el que más se ha escrito durante este año, posiblemente de todos los festivales que se celebran en el país. David Guetta en el FIB? Pues sí, no nos lo habríamos creído el año pasado pero este todo es posible, y hay que buscar público donde sea. Volvemos a decir que no nos hace nada de gracia verlo en el cartel, pero ahí está (el año pasado estuvo en Monegros, ha estado en Creamfields Andalucía, y este año se hace un Coachella – T in the Park – Fib – Creamfields UK – V Festival así por las buenas). Traerá un gran set lleno de luces y proyecciones, y se dedicará a saltar con los brazos abiertos durante toda su actuación, que seguramente será la que cierre el escenario grande del FIB 2012. Ya hablaremos después del resultado.