Comienza la cuenta atrás para el FIB Heineken 2010, y esta vez vamos a dividirlo por días y ponerlo en posts al uso, para que sea más sencillo encontrarlo.
A falta de confirmar los dj's para la pista POP (este año Jack Daniel's), el cartel del FIB ya está cerrado, ordenado por días, por escenarios y con los horarios ya definidos.
Para facilitar la elección de uno u otro grupo, para ayudar a conocer alguno de los nombres más desconocidos o simplemente para descartar otros, alababarada sección festipowers os lo pone fácil. Ordenado por días y por escenarios, de más grande a más pequeño, y por orden cronológico.
Para que veais.
Comenzamos por el principio, o sea, por el Jueves.
ESCENARIO VERDE
Una de las novedades de este FIB 2010 es la presencia de un grupo más en el escenario principal del evento, por lo que la programación en el mismo comenzará una hora antes, adelantándose a las 19:00.
19:00 The Paris Riots
Los encargados de abrir el escenario principal son los británicos The Paris Riots, ganadores el año pasado del "Proyecto Demo" de las Islas que premia con tocar en el festival. Ya tocaron, pero este año parece que son una de las apuestas por novedades de la organización. Cubrirán la parte de rock acelerado de dar saltos, y un poco la cuota hype del jueves en el escenario grande. Suenan a cosas ya vistas y oídas, pero tienen buenas canciones y le pondrán ganas. La voz del cantante no os recuerda a la del de Kings of Leon?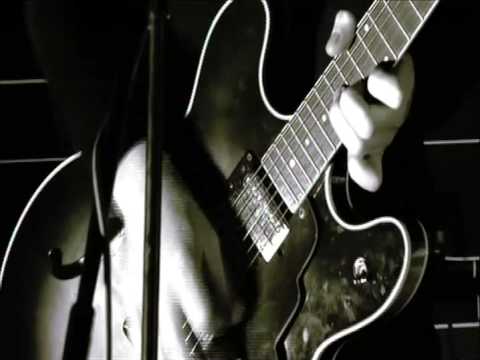 20:00 Southern Arts Society
Tras ellos, la cuota nacional en el Verde del día. Cada jornada encontraremos un grupo patrio encima de este escenario, y el jueves serán los sevillanos Southern Arts Society los encargados de cubrir este papel. El grupo del fundador y capo de Green Ufos aparecerá en el FIB por primera vez y por la puerta grande. No sabemos qué respuesta tendrán en un escenario así para el tirón que tienen, pero su propuesta de rock de influencia americana, ahora más pausado, ahora más eléctrico, ahora más Calexico, ahora más Velvet Underground seguro que pasa con nota la reválida de la calidad. Uno de los grupos más "exportables" en la actualidad.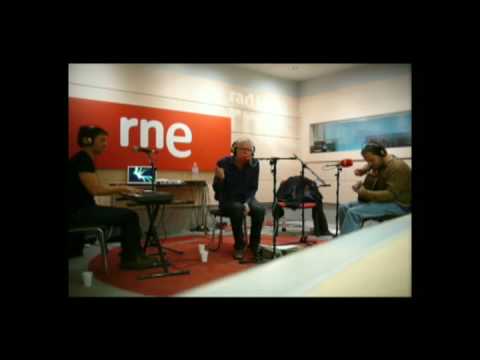 21:30 Charlotte Gainsbourg
El primer gran nombre del día en el Escenario Verde será uno con apellido ilustre, ya que es la hija de Serge Gainsbourg y de Jean Birkin, que vendrá a presentar su último disco, compuesto y producido por el americano Beck; con una gran banda arropando su frágil voz, y con un repertorio repleto de temazos como "Heaven can Wait", tiene visos de uno de los primeros grandes momentos musicales del Festival.

23:00 Ray Davies
Y tras un apellido ilustre, un nombre ilustre de los de verdad. Ray Davies, miembro y compositor principal de The Kinks vendrá por primera vez al FIB a hacer un concierto especial, con todo canciones del mítico grupo que lideró décadas atrás. Acompañado de banda completa, y ya entrada la noche, se presenta como uno de los momentos pura nostalgia más míticos y mágicos de la edición de 2010. Canciones como "You really got me", "Lola", "Days" o "All day and all the night" deberían conseguirlo. Apostamos por ello.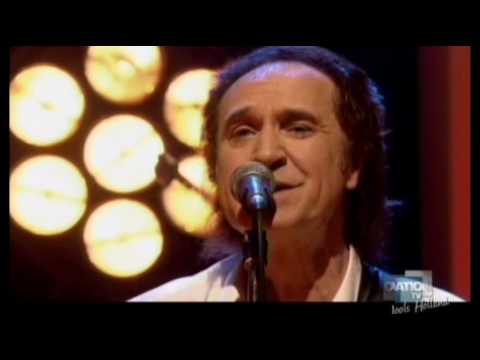 01:00 Kasabian
Y de un clásico repasando su carrera pasada, a un grupo que está en su mejor momento si no creativo, sí en cuanto a popularidad. Kasabian vuelven al FIB para encabezar (con o sin polémica) el primer día de conciertos. Si bien su apuesta no es la más original y creativa que podamos ver, hay que aceptar que tienen una colección de temazos de los de volver al público del revés, a poco que suenen como tienen que sonar. Picando entre rock, psicodelia, pop y algo de electrónica, deberían conseguir que el primer gran llenazo del FIB esté a la altura. Seguro que el público británico intentará que así sea.

3:00 Broken Bells
A última hora, para cerrar el día, en una decisión algo arriesgada, aparecen Broken Bells, otra de las grandes apuestas noveles del FIB. Noveles con truco, ya que se trata de un grupo que montaron el cantante de The Shins y el productor y músico Danger Mouse. A priori no es la mejor hora que les podría tocar, pero está claro que quien se quede a verlos será porque quiere disfrutar de ellos y de su propuesta a medio camino entre el pop, el soul y la electrónica analógica marca de la casa del del pelazo. Para quien elija terminar la noche en plan tranquilo, disfrutando en directo de uno de los mejores discos de pop del año.


ESCENARIO FIBERFIB
18:00 Puggy
El escenario Fiberfib será el encargado de abrir la programación de conciertos del FIB. Los primeros en hacer sonar la música serán el trío belga Puggy, que ya estuvieron en la edición 2006 del festival. Vuelven a presentar su último disco, con la esperanza de conseguir dar el salto que les haga más conocidos fuera de la zona francófona europea. Canciones como "I do" o "When you know" opdrían hacerlo, aunque en estas cosas nunca se sabe como caer en gracia. Lo suyo es el pop, ahora más acelerado ahora más acústico, del que busca la melodía perfecta que se queda en la cabeza para los restos.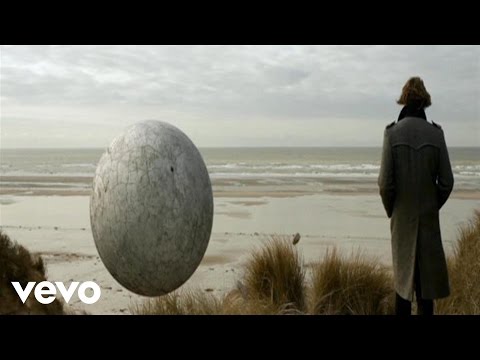 19:30 Cohete
Tras Puggy comienza el desembarco nacional en el escenario Fiberfib. Los primeros en mostrar sus credenciales serán Cohete, uno de los grupos revelación de 2009. Lo suyo son las canciones enrevesadas, nada intuitivas, con letras que rozan el surrealismo y lo cotidiano, y guitarras pop que entrelazan y combinan sus melodías para hacer a la gente un poco más feliz. Si Sergio Algora viviera, seguro que tendría a Cohete como uno de sus grupos preferidos.
21:00 El Hijo
El Hijo, proyecto de Abel Hernández tras disolverse Migala, aparece en el cartel del FIB por segunda vez para presentar su segundo disco, Madrileña. Una de las propuestas más tranquilas, acústicas e introspectivas del cartel de este año. A modo de cantautor americano, acompañado de banda mínima, y sobresaliendo una de las voces masculinas más cálidas y bonitas del panorama patrio. "Quebradizo y transparente" huele a piel de gallina masiva.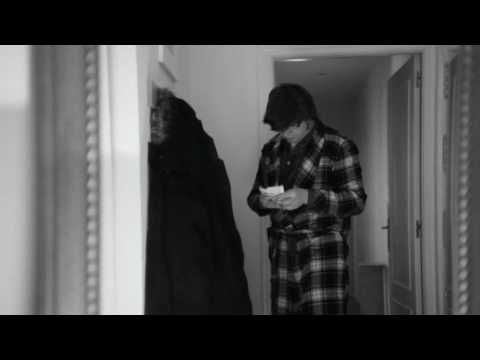 22:45 Love of Lesbian
Y tras el recogimiento e introspección de El Hijo llegan Love of Lesbian, uno de los triunfadores de 2009 tras la edición de su tercer disco en castellano y la eterna gira que ha cosechado llenazos como pocas. Llegarán más que rodados, sabiéndose las canciones, efectos y los trucos de memoria, así como su público, que montará un karaoke indie como pocos este año. Sin duda el concierto nacional que más gente congregará ante sí. Huele a fiesta grande.
00:30 The Temper Trap
Y desde Australia llegarán The Temper Trap, uno de los hypes mundiales del año, sobretodo tras colocar una de sus canciones, "Sweet disposition" en varias series prime time americanas, y en pelis indies de moda (500 días juntos, por ejemplo) A medio camino entre el sonido "indie", la electrónica y la canción melodramática en general, tienen como aspecto más característico la voz de su cantante, que suena más a negro que a indonesio, que es de donde realmente es. Medio concierto coincide con Kasabian, pero se augura llenazo en la Fiberfib.

2:30 Magnetic Man
3:45 Skream
5:45 Benga
Y tras los conciertos de grupos, llega el turno de la electrónica en este escenario. El jueves dedicada (por primera vez en el FIB) al dubstep, con tres importantes representantes del movimiento, Skream, Benga, y los dos juntos en Magnetic Man, que además tiene espectáculo visual. Para los seguidores del estilo, una gran oportunidad; para los no iniciados, la ocasión para conocer el dubstep, y ya ver si nos quedamos o nos vamos corriendo.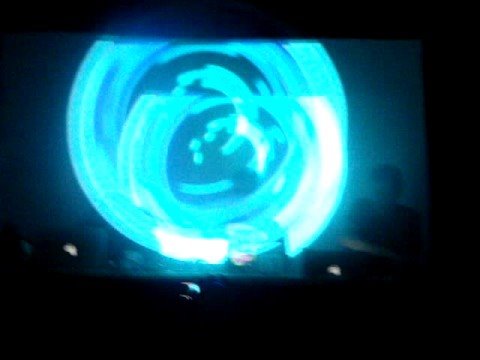 ESCENARIO EASTPACK FIBCLUB
18:30 Chin Yi
Desde Granada llegan Chin Yi, flamantes ganadores del Proyecto Demo de este año, certamen que cada vez nos descubre bandas de distinto género. Chin Yi hacen una especie de rock experimental con cierto toque cabaretesco y teatral, a base de gruitarras, samples, voces locas, teclados y percusiones.
20:00 Jack L
Desde Irlanda llega Jack L, nombre artístico de Jack Lukeman, todo un desconocido por aquí pese a tener 8 discos publicados. Lo más destacable de Jack L es su voz, tan de cantautor clásico americano como de crooner que sabe aprovechar perfectamente en canciones acústicas, melódicas y como de otro tiempo. Acompañado de banda clásica, para dar un toque de estilo y clase a la noche de Benicàssim.

22:00 Brendan Benson
El primer gran nombre en aparecer en la Fibclub será el del americano Brendan Benson, más conocido como "El rubio de los Raconteurs" que por sus propios trabajos, pese a que su último disco está plagado de temazos rockeros que harán saltar y hacer air guitar al público más entusiasta, poniendo patas abajo la carpa.
23:45 Dirty Projectors
Desde Estados Unidos, y protegidos y lanzados al hype por Pitchfork, Dirty Projectors pondrán el toque experimental, arty y personal al día. Su propuesta es cuanto menos extraña, con melodías vocales que se entrecruzan con sonidos, acordes y loops aparentemente sin sentido, pero que, una vez se ha logrado entrar, resultan hasta adictivos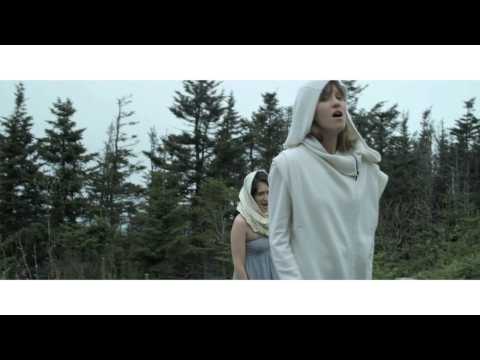 1:30 Scratch Perverts
3:00 Phil Kieran
5:00 Joris Voorn
Y ya se da paso a la electrónica, con las sesiones de los británicos Scratch Perverts, cuyo nombre resume bastante bien qué es lo que hacen. Un colectivo de magos del scratch y de la manipulación de los platos para intentar hacer volverse la carpa del revés. Les seguirá Phil Kieran, dj irlandés de techno, conocido por ser residente de Cocoon, y que acaba de sacar su primer trabajo editado. Para terminar la noche, Joris Voorn, dj holandés de techno cuyo nombre sube como la espuma de unos años a esta parte.