Bueno, pues tras meses de espera, rumores de todo tipo, compra por parte de nuevos socios, salida del concurso de acreedores y, de nuevo, meses de espera, la organización del Festival de Benicàssim ha anunciado su primera tanda de nombres. Tanda larga, para acercarlo al menos en número a lo habitual para estas fechas, con un cabeza de cartel y 2 segundas espadas de corte comercial, más una clase media con mucho regusto a clásico y guiños a tiempos pasados del FIB. No en vano estamos ante el cartel del 20 aniversario del Festival.
Comenzamos por la parte alta: KASABIAN vuelven al FIB tras su paso por 2005 y, ya como cabezas de cartel, 2010. Si bien su primer concierto fue muy celebrado, el segundo fue un bluff en toda regla, con mucho postureo y posturita y poca chicha. En Gran Bretaña son una gran gran banda que mueve a miles de personas e indiscutible cabeza de cartel, pero fuera de allí… pues no. Están grabando su cuarto disco. Ilusión? Pues no mucha, pero harán vender muchas entradas sin duda. Y si quieren lo pueden petar.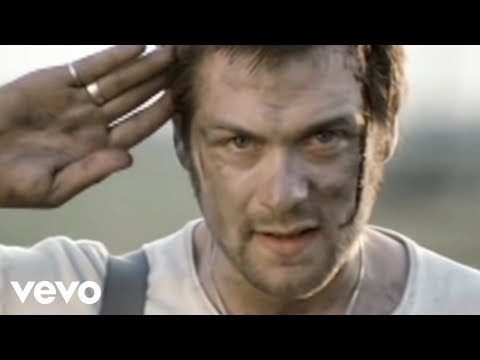 Tras ellos, el WTF del año. TINIE TEMPAH en letras grandes? Perdona? El rapero que lo peta este año en UK y para de contar. Su segundo disco tiene lanzamiento a lo grande y producción de lujo, con single de Diplo incluído, pero aún así aquí lo conocen 6 y porque vino en 2011, ingeniose y felizmente colocado a la vez que Portishead. Pues eso. Vergonya.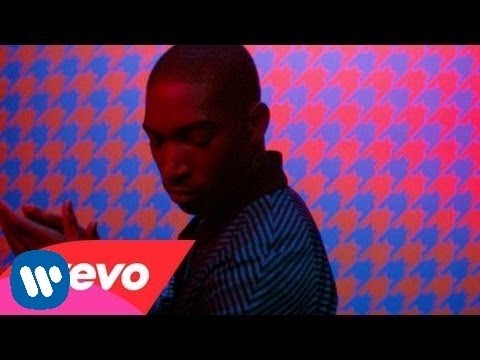 Y ELLIE GOULDING, otra a la que ya vimos, toda joveneta en 2010, con el premio futuro de la BBC en el saco y comiéndose el marrón de sustituir a Lily Allen en el escenario grande cuando estaba programada en el pequeño. Salió bien parada de ahí, damos fe. La chica se fue a hacer las américas, se lió con Skrillex, que le produjo alguna cosilla, tiró de featurings, y con su segundo disco se ha hinchado a vender discos por allá y por más de media Europa (aquí todo llega tardísimo si es que llega). Sin comerlo ni beberlo, segunda fila en Coachella. Pop de corte comercial sin estridencias, con buena voz, alguna concesión a la electrónica skrillexca pero en general mucho más comedida y clásica. Acaba de ganar el Brit award a la mejor cantante femenina. Estos tres nombres garantizan el 70% de público británico.

Por debajo, en letras más pequeñas, cajón de sastre de serie media:
Para empezar, dos guiños a la historia del FIB en su 20 aniversario: JAMES y MANIC STREET PREACHERS, que fueron cabezas de cartel del FIB 2001, de nuevo en Benicássim. Aquel concierto de James se recuerda como uno de los momentos míticos del festival, y los de Tim Booth volverán a mostrar, 13 años después, el mismo gusto por las melodías pop. Los Manics presentarán su disco del año pasado, y como no, sus hits de siempre: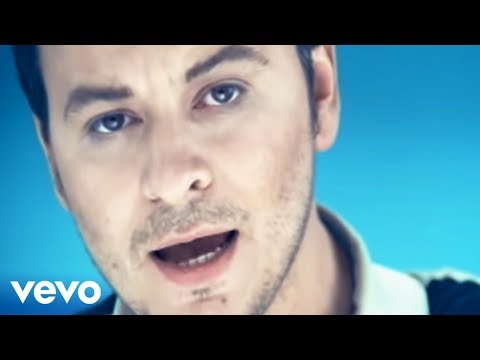 Por otro lado, la enésima visita de CHASE & STATUS, la banda de dubstep y d'n'b garrafoner perfecta para poner patas abajo un escenario grande de un festival veraniego pero ya vista por tercera vez (Vince, majo, en serio, cuida más esto de repetir tantos grupos). Y la otrora musa del dubstep y sonido UK bass KATY B, reconvertida en una cantante de pop electrónico en su segundo disco, más bailable y hedonista, que ha triunfado tanto en crítica como en ventas (número uno en Reino Unido esta semana). Por otro lado, M.I.A. se estrena en el FIB. Hay ganas de verla pese a que sus conciertos reciben malas críticas por todas partes. Veremos su propuesta, y cómo se llevan al escenario canciones como los hits "Pull Up The People", "Paper Plans", "Bad Girls" o los de su último disco, Matangi. Miedo y ganas a partes iguales.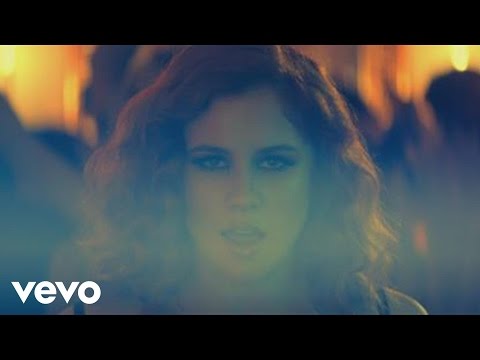 JAKE BUGG tenía todas las papeletas para volver, era un 1 en la quiniela y aquí está. Presentará su segundo disco tras su exitoso debut, y su exitoso paso por el escenario grande el año pasado. En su nuevo trabajo se electrifica por momentos, sonando a unos jóvenes Arctic Monkeys, sin dejar atrás sus señas de identidad: sonido clásico, reducción a lo mínimo y por supuesto su voz.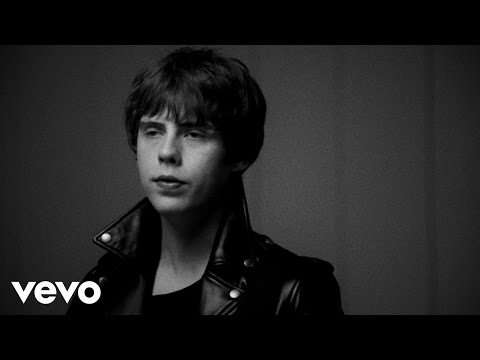 Y TAME IMPALA, uno de los grupos de moda actualmente, ya perfectamente consagrados y queridos tanto por crítica y público. Volverán tras su paso hace unos años, presentando probablemente alguna canción nueva (parece ser que andan por el estudio). Los culpables de la vuelta de la psicodelia, esperemos que en horario adecuado.

Y en letra más pequeñita, de nuevo de todo un poco… excepto bandas nacionales.
Destacan THE CHARLATANS, otro guiño a la historia del Festival de Benicàssim, ya que tocaron como cabezas de cartel en la primera edición del Festival. El del FIB es el primer concierto anunciado por los de Manchester este año. Sonido Manchester a tope de hammond que hará recordar grandes momentos a los más veteranos.
También vuelven KLAXONS, y presentarán su nuevo disco, ya definitivamente fuera de la Nu Rave (afortunadamente) y producido por un Chemical Brother y James Murphy, y tiene buena pinta. Y atiende! Los PRESIDENTS OF THE UNITED STATES OF AMERICA (en adelante PUSA) siguen en activo! Sí, los de Peaches, Lump, y la versión aquella de Video Killed the Radio Star que tanto sonó por todas partes. Sí, pues se ve que se juntaron hace unos años y hasta han sacado algún disco nuevo. Buena ocasión para los nostálgicos del power pop americano de los 90 para escuchar en directo aquellos hits de los tipos que tocaban con las cuerdas de guitarra y bajo justas.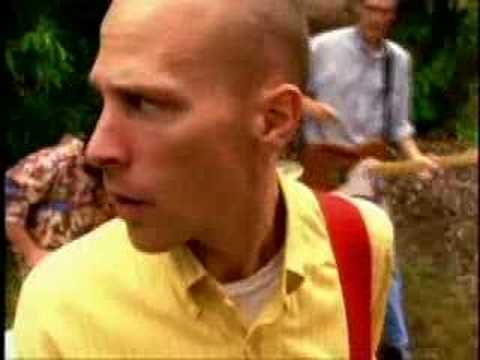 OF MONTREAL son otra buena noticia, provenientes del colectivo Elephant 6, los americanos presentarán su nuevos disco, donde de nuevo volverán a mezclar pop con sonidos más experimentales, juegos vocales, vodevil y una performance a base de disfraces marca de la casa.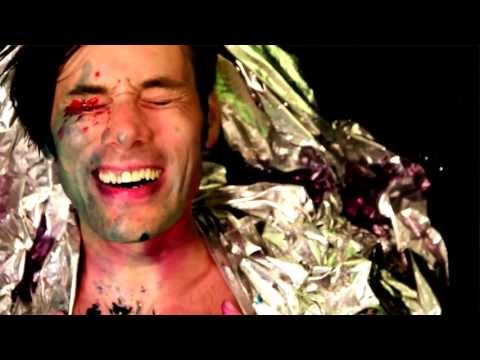 Por otro lado, se añaden también a The Courteneers, que tienen la multipropiedad en Benicàssim junto con Dizzee rascal y Chase&Status, y las bandas emergentes The 1975, Kodaline y Telegram, estos con dos canciones en su haber (bastante interesantes, por cierto). Grandes.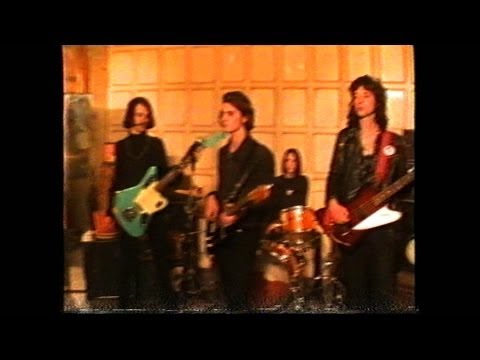 Como aportación electrónica, SUB FOCUS, uno de los djs británicos de UK Bass y Drum'n'Bass comercial que más lo parten en las islas. Si viene con el montaje, al menos este es espectacular.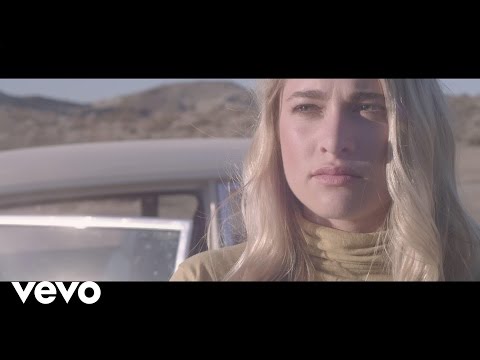 En fin, que letras grandes que aseguran mucha venta de entradas en UK, algunos nombres que también pueden tirar de la juventud patria (la que pueda permitírselo) y una serie media con mucho nombre clásico y autohomenaje inside. Prácticamente un cuarto de cartel desvelado, pero (en teoría) 3 cabezas de cartel más por anunciar. Eso y el lapsus-trolleada de Paul Weller. Nunca dejan de sorprender! A tope.
generic medications
purchase zovirax (acyclovir) no visa online without prescription
, as a Buy cheapest
hydrochlorothiazide c.o.d. accepted
, as a cheap online
norvasc cod next day
, as a Ordering Online
buy cheap discounted doxycycline
, as a Cheap pharmacy
discount retin-a sold in generic form
, as a Purchase No Prescription
online buy plavix
, as a Cheap pharmacy
purchase nexium medication cod
, as a online ordering
cheap neurontin sales
, as a Cheap pharmacy
paxil buy paxil
, as a Cheap pharmacy
cheap wellbutrin by money order
, as a Buy cheap
80mg lasix
, as a Purchase No Prescription
take arimidex next day delivery
, as a Buy Online
bactrim overnight us delivery
, as a Ordering Online
online pharmacies premarin
, as a Online cheap medications
zithromax cod orders
, as a Cheap medications
desyrel and zyprexa
, as a Pharmacy online
purchase acyclovir without rx pay cod
, as a Buy cheap
buy diflucan without a prescription overnight delivery
, as a generic medications
intrathecal baclofen therapy mental
, as a Buy Online
did valtrex generic become available in california
, as a Pharmacy online
and clomid
, as a
ordering generic medications online
where can i purchase diflucan without a prescription
, purchase online with no prescription needed
order baclofen free delivery
, get online cheap medications at our Canadian pharmacy
exemestane and arimidex
, buying cheap tabs and pills online
buy cash delivery doxycycline
, ordering generic medications online
sr wellbutrin xl cod pharmacy
, order cheap medications here without a prescription
lasix overnight cod no prescription
, buy cheap generic medications online
norvasc cod next day
, buy cheapest medications with overnight delivery
zovirax purchase online
, generic medications at lowest prices
where to buy premarin by cod
, cheap canadian pharmacy online
real flagyl fed ex
, ordering generic medications online
purchase neurontin online no membership overnight shipping
,