Bueno aunque cualquier crónica sobre el Festival de Benicàssim de este año ya ha prescrito y huela a pasado, antes no teníamos este bonito brand new weblog para contar los eventos a los que asistíamos, así que permítaseme esta licencia.
El Festival de Cortos siempre es una de las actividades paralelas del Festival de Benicàssim que más me gustan. No solo por la programación, que sorprende gratamente por su calidad y su originalidad (y cada año más), sino por lo agradable y reconfortante que resulta esa sala del Teatro de Benicàssim con su aire acondicionado y sus lavabos como dios manda, el único reducto de confortabilidad en medio de un día y una noche de camping, calores y aglomeraciones… Todos estos factores hacen que la acogida por parte del público, aun siendo una actividad paralela al Festival de música, sea más que satisfactoria.
Este año se proyectaron un total de 25 cortos en la sección oficial, mas una sesión de cortos de vídeo. Solo pude ver 15 de ellos además de los de vídeo, suficiente para ver unas cuantas joyas y darme cuenta del nivelazo que tiene la gente que está trabajando en el campo de vídeo, sobre todo por la sabia integración que hacen de las nuevas tecnologías (animación por ordenador, 3D, postproduccion digital…).
En este sentido, me sorprendió gratamente 'Me, My Bag and My Ball', un corto de Thomas Pousson y Diego Ongaro que ya se ha llevado un Prix Canal+, y en el que la familia friqui del protagonista debe readaptar sus costumbres cotidianas el día que aparece en sus vidas una línea horizontal que se encuentra por encima de sus cabezas y reacciona ante ellos. Desde entonces tienen que aprender a convivir con ella. Por supuesto, todo en imagen real y, el único elemento digital, es esa línea bidimensional. El resultado es, a la par que surrealista, tremendamente original y divertido. No he conseguido encontrar el corto en internet para poder enlazarlo.
En la misma línea de integración de la imagen de síntesis dentro de imagen de vídeo real, 'Smile' (Noam Abta y Yuval Markovich) es un sorprendente e inquietante corto de terror realizado por unos estudiantes de la Bezalel Academy of Arts & Design de Jerusalen, que consigue crear una atmósfera opresiva de tensión y paranoia en una breve historia protagonizada por unos personajes (de imagen real) con cabezas sobredimensionadas digitalmente.
Llevando mucho más allá la imagen de síntesis, Edouard Salier presentaba su pieza 'Flesh', totalmente realizada digitalmente con un acabado impecable y unos efectos digitales dignos de una superproducción de Hollywood. A partir de la simulación de los atentados del 11-S sobre una ciudad en la que las fachadas de los edificios reproducen escenas de peliculas X, Salier convierte la arquitectura de la ciudad en gigantescos trozos de carne que se retuercen lujuriosamente mientras son destruidos por los impactos de múltiples aviones en un ataque apocalíptico en el que lo más curioso es el acabado (muy gráfico frente a las escenas 3D) de las explosiones, en forma de vértices angulosos de color rojo sangre. Desde luego, Salier no buscaba un gran guión ni una historia que contar, sino el impacto visual.
En el otro extremo, Tube Poker, realizado por Simon Levene, no utiliza para nada la imagen de síntesis, centrándose en la estética de imágenes televisivas, como de documental, para dotar de realismo a una historia ficticia sobre un nuevo hobby entre los jóvenes, el Tube Poker, consistente en jugar a partidas de poker utilizando como cartas a los pasajeros de los vagones del metro de Londres. El resultado es tremendamente original y no en vano el corto ya se ha llevado varios premios en festivales. Aquí os dejo el trailer, pero en su web podéis ver el vídeo completo así como completas instrucciones y reglas para jugar al Tube Poker.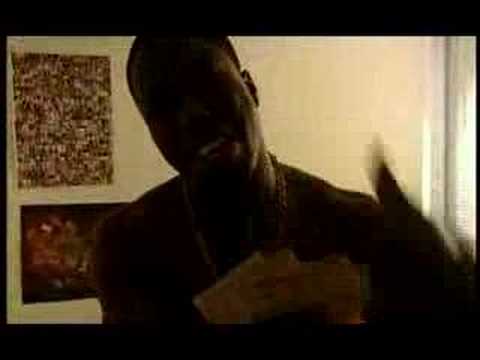 Para acabar, solo felicitar a los organizadores de esta parte (minoritaria) del FIB y esperemos que los próximos años se mantenga una programación de tanta o mejor calidad que la de este.