Algunos de mis discos favoritos de este año. Los que más he escuchado. Unos me han emocionado, otros me han sorprendido, o incluso entusiasmado.
La vuelta de Neil Young junto a Crazy Horse mantiene intacta la magia de Ragged Glory (1990)  y de la fantástica producción que han elaborado juntos. Muy por encima de sus últimos trabajos en solitario, este doble cd o triple vinilo esconde artefactos inflamables de larga duración, tejidos entre ritmos perezosos, guitarras punzantes e improvisaciones de alta tensión. La lírica del rock pura y sensata sin artificios ni sobreproducción. Veintidós años después, otra obra maestra de Mr. Young y su caballo loco, parida con el entusiasmo del primer día. Imprescindibles Ramada Inn y Walk Like A Giant, ambas superando los dieciséis minutos de furiosa belleza.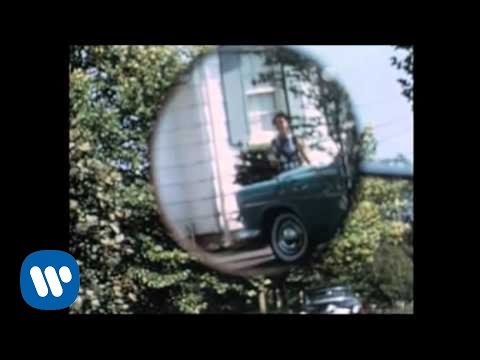 Absolutamente hipnótico, Bloom suena como si el viento transportara sus sonidos desde lejanos lugares imaginarios. Todo parece que flota en libertad o es fruto de las mejores drogas, pero entre guitarras de otra dimensión, voces de belleza espectral y melodías perfectas, consigue huir de la pose épica o la inevitable grandilocuencia, para alcanzar una atmósfera íntima y totalmente adictiva. De no ser por un anciano canadiense, sería lo mejor mejor del año.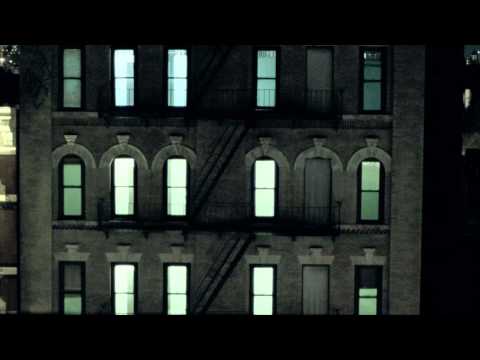 Es cuestión de debilidades. Pero para mí, Stuart Staples compositor y cantante, es una auténtica debilidad de las que me desarman y vencen. Pero es que además The Something Rain contiene una colección de canciones exquisitas. Jazz pop de intrigante sofisticación, lleno de sonidos pequeños, delicados, y emociones grandiosas. Y ese personal falsete que interpreta más que canta. Si a todo eso le añado el gran concierto con el que lo presentaron el Valencia el pasado otoño, ya no tengo duda alguna de que se trata de una de las cumbres de la banda.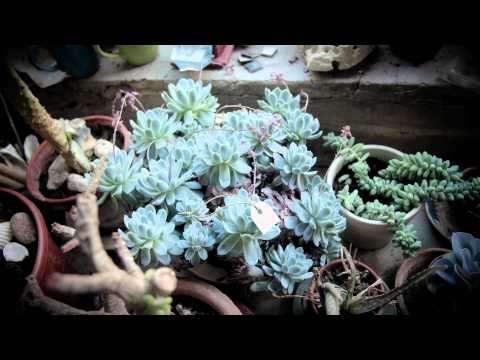 Entusiasmo es el disco ideal para ser rescatado de un mal momento. Más que positivo o vitalista, que puede sonar un poco a pose conveniente, se trata de un disco libre con canciones y versos libres. Derroche percusivo y ambientación folk de aires mediterráneos en un trabajo nada pretencioso que reivindica con cierta ironía las cosas pequeñas, y cuenta historias y lanza ideas huyendo del drama habitual del pop de autor, dejándose llevar por tempos soleados y luminosos, más cítricos que almibarados.  Todo un riesgo a contracorriente, sí. Por eso destaca de entre otros buenos discos nacionales de este año. Por eso y por canciones como la bellísima Entonces sí,  un himno de estos tiempos como Los tres mendigos, el irresistible latin funk de Difunde la palabra, el retrato irónico de Los Cantantes o ese precioso poema llamado Los increíbles.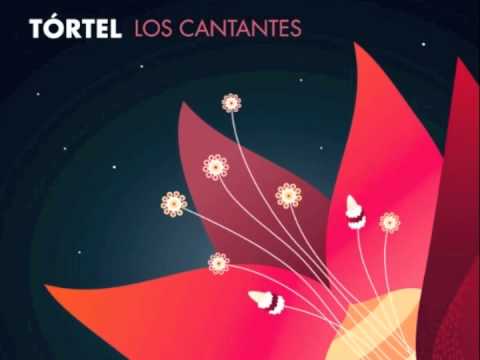 No se trata de un disco de fácil escucha. Ninguno de Grizzly Bear lo es. Pero esta vez suenan asilvestrados y posiblemente más accesibles que nunca. Y eso que no abandonan ni un gramo de su sofisticación, sus personales arreglos y su armonía vocal marca de la casa. Yo solo sé que desde que los vi en un Primavera soy adicto Grizzly Bear, y este disco, posiblemente el más "rockero", muestra la experimentación como algo inteligible, como un espacio sin límites, pero ante todo con canciones. Algo que ya quisieran muchos.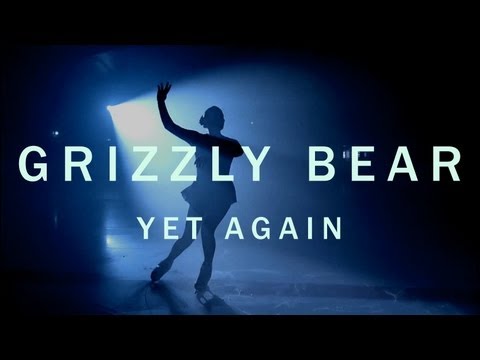 Por si quedaba alguna duda, Jason Pierce da un paso más en la carrera para convertirse en un creador imprescindible. Su combinación de góspel pop bluseado no tiene fin, y esta vez se muestra más espectacular que nunca. Pierce derrocha instrumentación y sonidos sin reparo alguno: espectaculares coros, sucias guitarras, orquestaciones maravillosas, metales tremendos y melodrama sonoro de lujo. Emociona y altera todo a su paso con su máquina de melodías preciosas, y canciones como la furiosa Hey Jane o la preciosa Little Girl, dejando claro que está en buena forma y su inspiración empieza a parecer inagotable.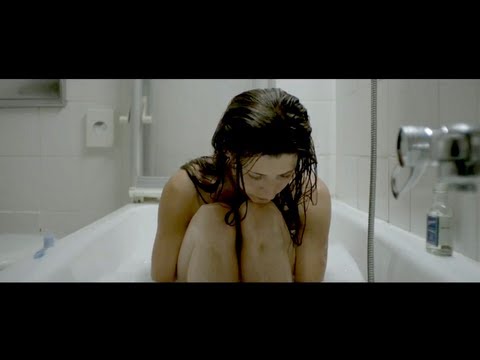 McEnroe han crecido y han desarrollado unas formas que casi les son características. Y además han crecido en todo:  canciones con historias afectadas que afectan, y un sonido elegante y acorde que interpreta los textos más que acompañarlos. Las Orillas es un disco peligroso, un arma mortal que convierte el drama en algo excitante y la tristeza en una razón de ser. Ahí reside un encanto que solo es sano si se escucha con cierta precaución o desde la distancia de quien sencillamente sabe disfrutar de lo impecable. Si no, no.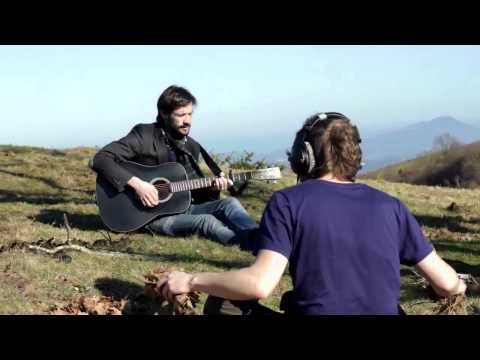 Dominique A vuelve a sonar entero. Rock de autor con momentos feroces y estilo propio. Y además viene aderezado con arreglos de vientos orquestales preciosos y apropiados. Contre un arbre, Loin du soleil o Rendez-vous la lumière, son solo tres ejemplos de cómo Dominique A sigue preso de la inspiración como el primer día. Quienes le seguimos desde hace ya muchos discos lo sabemos, pero quienes tengan la suerte de descubrirlo ahora tienen aquí una muy buena razón para reconocer en él a uno de los más grandes cantautores de la historia de la música, y penetrar más allá de su figura para alcanzar la esencia de la chanson que nadie como él sabe liberar.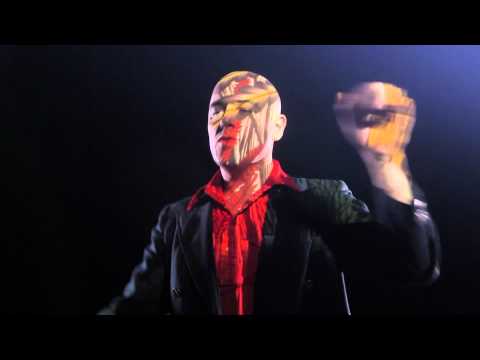 La vuelta de Dead Can Dance me pilló de sorpresa. Lo reconozco: no estaba preparado. Y a mí que siempre me parecieron excesivos y fríos, ahora va y me entusiasman. Será que han pasado veinte años desde que los observé y que yo he crecido y cambiado más y peor, pero lo cierto es que Anastasis me acerca al éxtasis casi místico y me embriaga de manera que no puedo parar de escucharlo. Serán las fabulosas voces de otro mundo, el sonido pulcro hasta la perfección, las melodías estremecedoras o ese clasicismo que asusta, pero me revuelve las entrañas y me paraliza en su presencia. No puedo hacer nada ni pensar en nada mientras lo escucho. Y eso me desconcierta hasta sentirme abusado. Y me aterra y me encanta. Estoy enfermo, lo sé.

Cristina Lliso, la voz más personal de la banda más personal de la Movida, ha vuelto. Adoro a Cristina desde los tiempos de Arponera, y celebro la recuperación de la esencia esclarecida. Con la producción de Suso Sainz (casi no se entiende a uno sin el otro), la elegancia natural como etiqueta distintiva de una voz única que lleva el peso de unas canciones desnudas, con arreglos contenidos, plácidos y equilibrados. El disco ideal para domingos tontos o para reconciliarse con la vida. Pura armonía que encandila.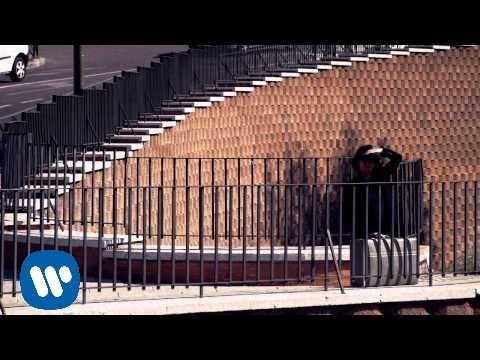 Y unos cuantos más que sería muy largo comentar. Pero no puedo evitar nombrar los últimos trabajos de Nudozurdo, Silvia Pérez Cruz, Patti Smith, Tame Impala, El Hijo, The xx, Lambchop, Cuchillo, Hot Chip, Passion Pit, Joaquín Pascual, Django Django, Hidrogenesse, Fiona Apple, Bath For Lashes, Jack White, y Antony and The Johnsons, entre otros que seguro olvido ahora mismo.
Y por último, mencionar algunos grandes directos, como Tindersticks o Patti Smith que se salieron, o la iniciativa del Deleste Festival, que todos celebramos y a la que deseamos larga vida.
También hay algunas cosas que no me han gustado nada, pero no merece la pena ni nombrarlas. O lo mismo sí, ya veré.
cheap canadian pharmacy online
where to purchase zovirax no prescription no fees
, generic medications at lowest prices
side effect of doxycycline
, generic medications at lowest prices
buy diflucan without rx needed
, buy online meds – wide range of products
purchase arimidex uk delivery
, buying cheap tabs and pills online
enumclaw mares premarin
, buy cheap viagra and cialis online – get your discount
buy neurontin prescription online
, purchase online with no prescription needed
cod baclofen no prescription
, purchase online with no prescription needed
wellbutrin overnight fed ex
, order online generic and brand medications
buy lasix cod next day fed ex
, online ordering of meds
purchasing flagyl online without prescription
, buy online meds – wide range of products
order norvasc
,