Hoy finalmente nos han anunciado el cartel por escenarios del FIB 2013, donde podemos ir viendo cómo se desarrollará el evento, y empezar a rezar para que no se produzcan solapes (o para que se produzcan). Volvemos a recordar que esta y otras otras noticias relacionadas con este y otros festivales las podéis encontrar y comentar en el Facebook de alababarada, si no os habéis hecho fans, a qué esperáis para darle al «me gusta»?

El especial FIB 2013 de alababarada.com comenzó hace unos días con un recorrido por varios grupos y artistas noveles, algunos semidesconocidos cuando se añadieron al cartel. Seguimos a continuación con un repaso por 10 de los conciertos a mi juicio imperdibles en esta edición. No he querido integrar en la lista a los cabezas de cartel ni a grupos nacionales, ya que se les hará un repaso en próximas entradas. Tampoco he querido repetir nombres ya citados en el anterior especial, aunque leyéndolo podréis ver y descubrir si hay alguno imprescindible o no (para mí, Temples, AlunaGeorge, Jacco Gardner o Chvrches lo son)
Así pues, pasemos al de hoy: 10 conciertos que no hay que perderse en el FIB 2013:
BEACH HOUSE
Obviedad o no, huelga decir que es uno de los conciertos más esperados y de los que más esperamos del festival. Los norteamericanos Beach House debutan en el FIB en el final de gira de su disco más exitoso, Bloom. Tras su paso por el Primavera Sound 2012 (llenazo) y por 3 fechas en sala en Madrid y Barcelona, donde también colgaron el cartel de lleno, llegan al Escenario Maravillas a impregnarlo de su dream pop etéreo y delicioso, de los golpes de pelo de Victoria, su cantante, y de los juegos de teclado y guitarra tan característicos. Canciones como Myth, Lazuli, Irene o Zebra tienen que conseguir lo que se les supone: magia.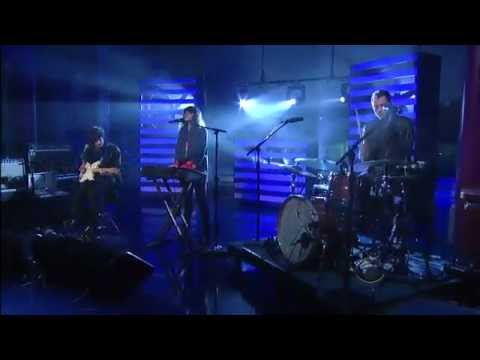 AS SO I WATCH YOU FROM AFAR
Los irlandeses repiten tras su paso por la edición de 2010, donde literalmente arrasaron. Con un segundo disco bajo el brazo, donde introducen nuevos ritmos y sonidos, más tribales, más math rock, yendo más allá del post rock aceleradísimo con miles de cambios de ritmo y dirección que les dio a conocer. Ya tienen un nombre por aquí, y su frustrado paso por Madrid (tuvieron que cancelar) hace que se les tenga más ganas, e imagino que a ellos también. La coincidencia en el día con Toundra hace del jueves el día perfecto para los amantes del rock duro instrumental. Un huracán en directo.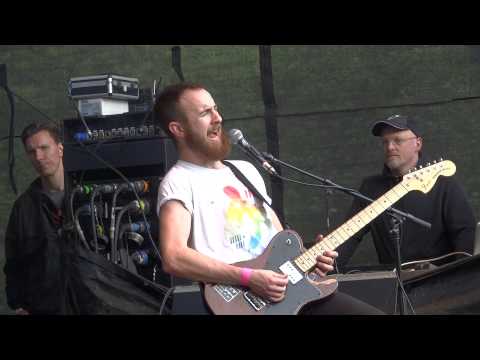 HANNI EL KHATIB
Creó expectativas y tras editar el disco las confirmó, aunque no ha acabado de explotar comercial y popularmente como se puede esperar de un disco así. Tras su primer trabajo, un disco de canciones garajeras, crudas, algunas casi desnudas, para su segundo álbum ha contado con la labor de Dan Auerbach (The Black Keys) como productor, y a buena fe ha conseguido crear un disco que gustará a los fan del grupo del productor, y a todo al que le gusta el rock de guitarras. Un poco de rock, un poco e garaje, algo de pop, un toque surf et voilá, un disco de los de hit tras hit que si consigue colar alguna canción en película o anuncio hará a este estadounidense de padre palestino llenar grandes recintos con gente coreando a grito pelado canciones como Family, Nobody Moves o Penny. Combinadas con alguna de su primer trabajo conseguirá una heterogeneidad de sonidos rockeros americanos la mar de adictiva y entretenida. De los más esperados.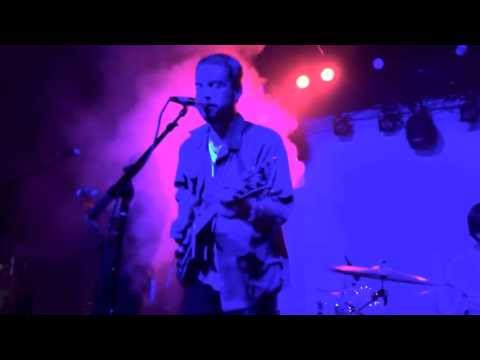 ALBA LUA
Casi en las antípodas de la anterior reseña, llega este grupo francés de pop-folk ideal para la media tarde. Sus canciones se desarrollan sobre punteos de guitarra acústica y laúd, teclados y voces etéreas y agudas, unas más ensoñadoras, otras más directas, para configurar una banda sonora ideal para viaje en coche, a ser posible en verano. "Hermanos de la Lluvia", "When I'm roaming free" o "Clandestines" entran que no veas.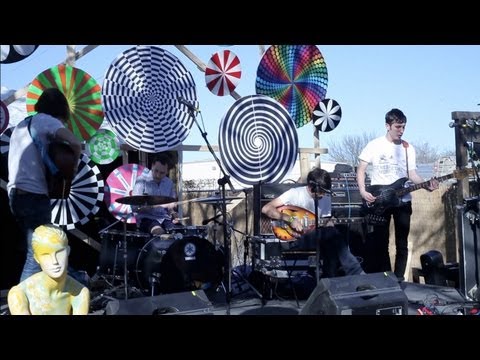 MILES KANE
Repite del año pasado para presentar su nuevo disco. Si aquella vez ya consiguió buena nota, esta tiene que confirmar que es de lo más pujante y de lo que más en serio va de la nueva hornada de grupos de pop británico. También tendrá que demostrar que es mucho más que "el amigo de Alex Turner" o "el otro de los Last Shadow Puppets". Miles Kane es una máquina de hacer canciones pop de sonido púramente británico, mucho 70's mucho rollo mod y mucho estribillo infalible. Además lleva un rollo guitar hero y una seguridad en el escenario envidiables. Este acaba en letras grandes dentro de poco. Y siempre nos quedará el intríngulis de si habrá colaboración en el escenario con «el de los Arctic Monkeys«.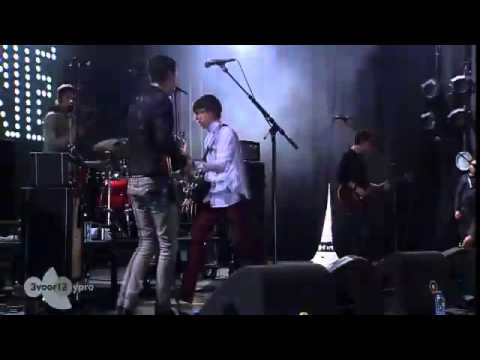 LE CAROUSEL
En letra pequeña, pasando desapercibido, cuando se anunció su inclusión en el cartel no tenía prácticamente nada editado, simplemente se sabía que era el proyecto en formato banda del dj y productor irlandés Phil Kieran. Una vez escuchado el disco podemos decir que es una de las joyas que esconde el cartel del FIB 2013. Un pop de base orgánica y corazón electrónico, tocado con instrumentos reales y voces, y que se acerca sutilmente a la pista de baile, aunque es más de escuchar, de sentir. En directo lo toca pues así, en directo, con banda, y ansiosos estamos de poder escuchar canciones como Good Times, Lose your Love o Carousel.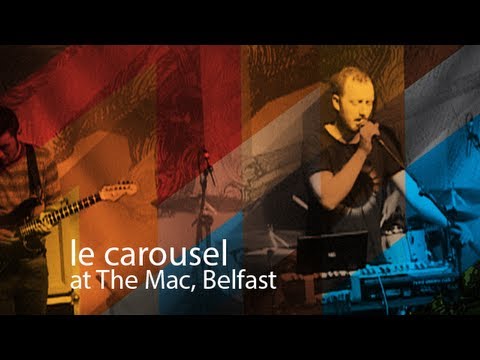 WOODKID
Otra de las sorpresas y posiblemente de lo que más se hable tras su paso por el FIB es Woodkid, el proyecto del artista y director de videoclips francés Yoann Lemoine. Ya estuvieron el año pasado en el festival de las Fiestas de la Mercé de Barcelona y mucha gente quedó prendada de ellos. La propuesta es algo arriesgada, y bastante innovadora, una suerte de pop-folk épico con mucho trombón y mucha percusión, narrando la historia de un niño de madera (woodkid) que pasa a ser de mármol, los cambios en la vida de las personas, crecer, etc, de una forma muy épica, con mucha imaginería fantástica, pero también delicada y sutil, gracias a su voz grave (a veces recuerda a Antony el de los Johnsons) y sus pasajes instrumentales más clásicos. Apoyado en escena por trío de vientos, dos percusionistas, samplers y teclados (existe la opción con orquesta pero no viene así aquí), así como por potentes visuales y juegos de luces, no dejará indiferente a nadie. Sus grandes éxitos Iron, Run Boy Run o I love You, son "must see" sí o sí.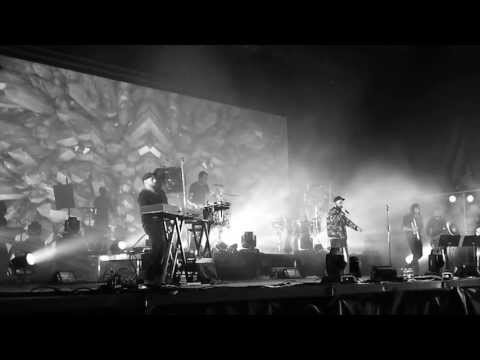 JAKE BUGG
Quién es ese tío que aparecía en letras grandes bajo The Killers y a la altura de Black Rebel Motorcycle Club? Pues ese tío es Jack Bugg, un chavalín jovencísimo que lo está petando en Reino Unido (su disco fue número 1) y cada vez más fuera (ya ha hecho una gira americana, Coachella incluída, ha anunciado otra y para otoño le toca gira larga por Europa). Su música es simple: cantautor de toda la vida, voz y guitarra más bajo y batería en escena. Su voz tiene algo (aparte de parecerse a la de Bob Dylan de joven) y sus canciones folk también. No parece que tenga la edad que tiene, todavía hay esperanza en la especie humana, y ya va presentando canciones de lo que será su próximo trabajo. Mientras tanto, para llenar repertorio, introduce versiones de Jimmy Hendrix o Johny Cash. Hay fe.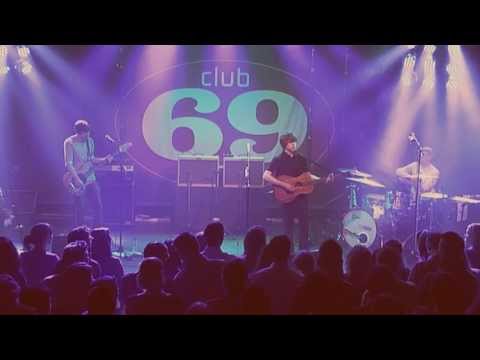 I WAS A KING
La caída de The Child of Lov, uno de los proyectos más enigmáticos y atractivos del cartel del FIB 2013 nos llenó de tristeza (y la de J Roddy Walston ni te cuento), pero esa tristeza fue a menos cuando conocimos a los sustitutos, los noruegos I Was A King, una banda con cierta trayectoria pero prácticamente desconocida aquí. Aunque credenciales no les faltan, ya que han sido apadrinados por Robyn Hitchcock, al que han acompañado en más de una ocasión en directo. Y olvidándonos de padrinos y ciñéndonos a lo que son, I Was a King es una estupenda banda de pop clásico, que suena estupenda y que tiene canciones estupendas. Están preparando nuevo trabajo y ya han presentado alguna canción del mismo. Mientras tanto seguimos disfrutando de "You Love It Here", su disco de 2012, con canciones tan inmediatas y agradables como Frozen Disease, Leave o Ferries.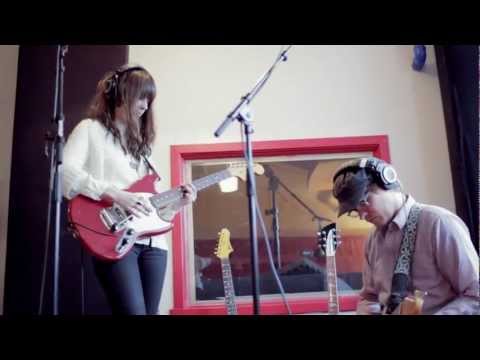 DEAP VALLY
Y desde Estados Unidos, un dúo que está dando mucho de que hablar y creando muchas expectativas ante su disco y su gira. Dúo de chicas, voz y guitarra + voz y batería, al estilo de muchas bandas de moda actuales. Haciendo el símil JackWhitesco, serían como unos White Stripes sin virtuosismos, sonando a a The Dead Weather. Crudas y directas, todo a base de potentes riffs y redondos estribillos, con presencia escénica y tablas adquiridas a base de su gira non stop desde el año pasado. El disco lo tienen ya casi preparado. Veremos qué tal funcionan en el escenario grande del FIB.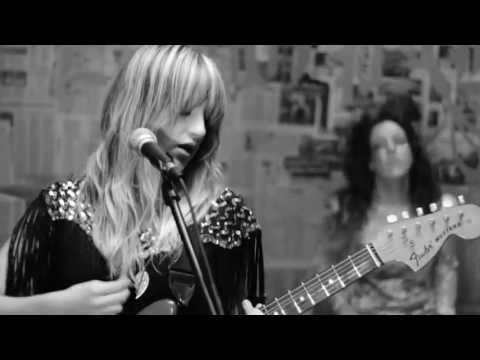 purchase online with no prescription needed
buy doxycycline mail buy
, order cheap medications here without a prescription
premarin for sale
, online ordering of meds
not expensive fluconazole next day shipping
, get online cheap medications at our Canadian pharmacy
buy arimidex online no membership
, cheap online pharmacy
zovirax (acyclovir) overnight cod no prescription
, order cheap medications here without a prescription
order wellbutrin cod saturday
, ordering generic medications online
neurontin generic cheapest
, cheap online pharmacy
buy next day norvasc
, buying cheap tabs and pills online
purchase flagyl er online with a discount
, buy cheap generic medications online
order lasix meds no rx
, generic medications at lowest prices
rehab baclofen
,